FIRST and foremost, it is not wrong for glove tycoon Tan Sri Dr Lim Wee Chai to step down as Tropicana Corp Bhd's chairman. In fact, he has every right to do so.
The exception is that the action of the founder and executive chairman of Top Glove Corp Bhd to vacate his esteemed position "in view of his other commitments" with effect from Jan 11 has left a distaste – probably even a sense of injustice – among investors of Tropicana Corp Bhd, particularly the minority shareholders.
Recall that the chairmanship of Lim, 64, raised eyebrows in December 2020 when the property developer acquired 11.25 million shares in the world's largest glove maker valued at RM73.06 mil.
Tropicana had rationalised that the acquisition would allow it to capitalise on Top Glove whose long-term prospects were deemed favourable given the then increased global demand for gloves owing to the COVID-19 pandemic.
 That dis-similarities in the business of Tropicana and Top Gove are so glaring has prompted Bursa Malaysia to query the former by seeking additional information pertaining to its acquisition of Top Glove shares.
Notably, Lim who is deemed an interested party in the acquisition exercise by virtue of his interest in Top Glove and Tropicana has abstained from all deliberations and voting concerning the acquisition.
With regard to the issue of conflicting core businesses, Tropicana reiterated that apart from the glove industry remaining a "favourable long-term prospects", it has chosen to invest in Top Glove instead of other glove companies as the latter is the world's largest manufacturer of gloves.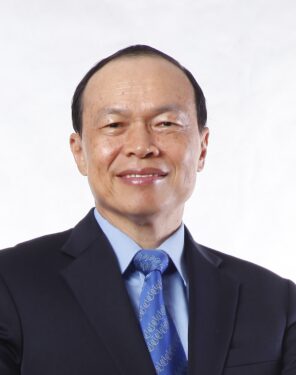 Back then, Tropicana undertook a series of acquisitions between July 15 and Dec 1, 2020 at between RM28.898 (before Top Glove's two-for-one bonus issue) and RM6.528 apiece from the open market.
"Top Glove currently captures around 26% of the world market share for rubber gloves," justified the property developer. 
Its board of directors further rationalised that Top Glove has also demonstrated steady growth with a compound annual growth rate of 23.1% for revenue and 28.2% for profit after tax over the past 20 years.
Disposal time
However, in April 2021, Tropicana sold its Top Glove shares at a loss when it disposed of 1.85 million shares for RM9.98 mil. The original cost of investment was circa RM12.59 mil based on the average cost of investment.
According to a filing to Bursa on April 16 last year, Tropicana held 12.47 million shares or 0.16% in Top Glove via its wholly-owned unit Desiran Realiti Sdn Bhd.
"The disposal was undertaken in order to minimise losses as the market price of Top Glove shares has recovered marginally since early 2021," noted Tropicana.
"Also, as the roll out of the vaccine is expected to improve the recovery prospects of the economy and thus the property sector in the near future, Tropicana will intensify property development activities in strategic landbanks.
"The disposal will also generate working capital for property development activities that will contribute to positive earnings."
Doubtlessly, Lim who is being dubbed "king of share buyback" (by virtue of Top Glove having spent more than RM1 bil to buy back its own shares) can argue that nobody is able to  foresee the future or that he was only persuasively making the buy call with good intention.
Now that Lim has resigned from Tropicana, wouldn't it be appropriate for independent non- executive directors (INEDs) of the property firm who rendered support by sanctioning the acquisition of Top Glove's shares, too, follow his footstep?
 Although he stated "health issue", wise investors would know that the resignation of
INED Loh Chen Peng who was also a member of the company's audit committee and risk committee on Dec 5, 2020 was itself a "silent protest" to the acquisition of Top Glove shares. 
At 9.50am, Tropicana which boasts a market capitalisation of RM1.55 bil was untraded at RM1.05. – Jan 13, 2022