THE Opposition bench in Parliament was vacated by both PAS and Bersatu lawmakers yesterday (June 6), an action that does not bode well with the upcoming state elections.
In a video clip made available on social media, UMNO Larut division Youth information chief Mohd Shafiq Fhadly Mahmud revealed the reasons for their absence from the august house on June 6 when lawmakers were supposed to debate on the Auditor-General's 2021 (AG's 2021) report.
"The report," he said, "would spotlight the governance and issues during their administration when they (the Opposition) were in the corridors of power. This is why they are afraid to debate the issues."
He added that because of the state of emergency and suspension of the parliament by former Prime Minister Tan Sri Muhyiddin Yassin, the AG's 2021 report could not be tabled for debate in parliament last year.
With this parliamentary session being the earliest possible for the report to be tabled for debate, the Opposition lawmakers should take the opportunity to defend their position in parliament and prove that they can form a better government should they win in the looming state elections.
Shying away from the public debate would immediately imply that the former administration under Muhyiddin have things they would rather not be brought into broad daylight.
At a media conference, Opposition chief whip Datuk Seri Takiyuddin Hassan has argued that the AG's report has never been tabled in parliament for debate in the past.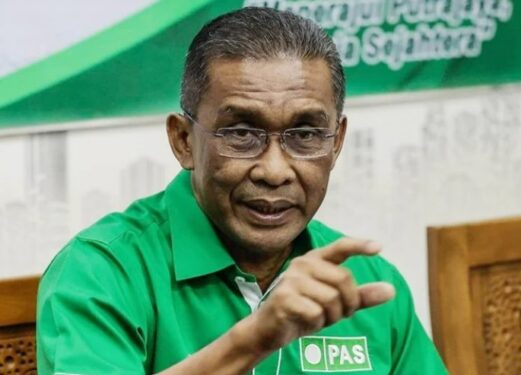 It was a play of word when Takiyuddin who is the Kota Bharu MP said that based on Article 107(1) relating to federal ministries, the AG's report "should only be presented on the table of MPs in the Dewan Rakyat".
Retorting Takiyuddin's press statement, Shafique reiterated that in the past, the AG's report was only vetted by the Public Accounts Committee (PAC) in closed door meetings "but because the present government is now committed to parliamentary transformation, the AG's report is tabled for public debates so that ordinary citizens can see for themselves how the public funds have been utilised".
Dewan Rakyat speaker Tan Sri Johari Abdul holds the final decision whether to allow the AG's report to be debated in parliament.
In his closing remarks, Shafiq who contested against Bersatu candidate and former UMNO strongman Datuk Seri Hamzah Zainudin for the Larut constituency in the 15th General Election (GE15) has challenged the Opposition lawmakers to attend the parliamentary debate. – June 7, 2023