THE government's push towards e-invoicing is a testament to its commitment to digitise and streamline the nation's financial ecosystem.
This is because e-invoicing brings about a myriad of benefits, including streamlining business processes and fundamentally changing how businesses manage their financial transactions, according to Wavelet CEO Vincent Lee.
"This e-invoicing initiative is akin to being a 'leap towards greater financial modernisation for Malaysia'," he pointed out in a media statement.
The Inland Revenue Board (IRB) recently announced the pilot phase of its new electronic invoicing (e-invoice) system which is set to be launched on June 1 next year.
Starting with 4,000 companies boasting revenues exceeding RM100 mil, this initial phase is open to all entities prepared for the digital shift. IRB CEO Datuk Dr Mohd Nizom Sairi has reportedly said that the intention behind the e-invoice initiative is to enhance tax administration efficiency and simplify financial record-keeping for taxpayers.
On these upcoming developments, Lee said that e-invoicing promises enhanced agility and efficiency for both public and private sectors: "Invoicing delays can impede cash flow and profitability. E-invoicing addresses this, thus guaranteeing a steady financial stream."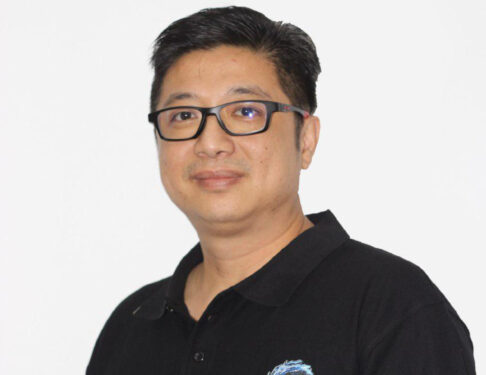 He further noted that the digital nature of e-invoicing ensures a higher level of transparency and trust.
Wavelet will also be launching its own e-invoicing platform in the near future.
"Our soon-to-be-launched state-of-the-art platform, built with a keen understanding of contemporary business needs, offers a seamless and intuitive user experience. It promises robust security and is crafted for scalability, catering to SMEs (small medium enterprises) and large enterprises alike," shared Lee.
"As industry trends shift towards cloud-based solutions, companies like Wavelet are strategically positioned to lead the charge. The significance of e-invoicing and its subsequent integration into cloud platforms is an essential evolution in the technological landscape."
By leveraging robust cloud platforms like Amazon Web Services (AWS), Wavelet plans to unify various business functions – from invoicing, inventory management, to customer relationship management – all under one digital umbrella.
Wavelet was also recently recognised as AWS Software Partner of the Year 2023 for ASEAN. – Aug 21, 2023
Main pic caption: Wavelet CEO Vincent Lee receiving the prestigious ASEAN Software Partner of the Year 2023 from AWS digital native and software segment (Southeast Asia) head Patrick Kelly.