MALAYSIA'S leading port operator Westports Holdings Bhd has lost its founder and executive chairman Tan Sri Gnanalingam Gunanath Lingam.
"It is with profound sadness that Westports Holdings announces that TS Gnanalingam has passed away. We extend our most heartfelt condolences and sympathy to TS Gnanalingam's family. Our thoughts are with them at this most difficult times," read a Westports memorandum issued by its Human Resources Department addressed to all staff.
The 78-year-old Singapore-born captain of industry of Sri Lankan Tamil ancestry grew up in Port Dickson and Kuala Pilah. He left behind wife Puan Sri Siew Yong Gnanalingam and three children – Datuk Ruben Emir Abdullah, Shaline and Surin.
The late Gnanalingam is said to be making way for son Ruben to eventually take over the managing of his business enterprise with his two other children joining Ruben later.
In conveying his deepest condolences to Siew Yong and family, former secretary-general of Transport Ministry Tan Sri Ramon Navaratnam remembers Gnanalingam as having "valiantly led and contributed greatly to Westports and inspired us all with his many innovative initiative!"
"May his precious soul, RIP!" penned the 88-year-old who is currently a corporate advisor to the Sunway Group.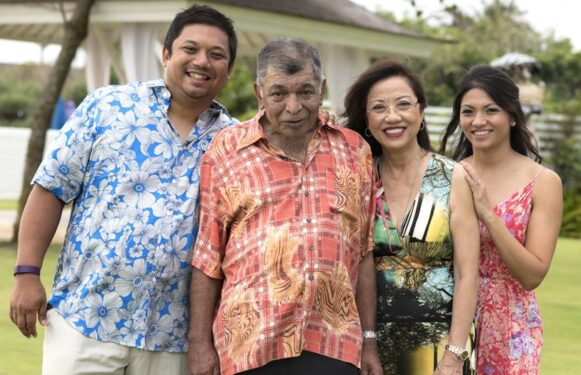 Gnanalingam joined the privately held Westports Malaysia Sdn Bhd (WMSB) in 1994 and was instrumental in steering the port into a leading cargo and freight player in Asia. Since 2000, he was the executive chairman of WMSB. Prior to that, he was the managing director of WMSB from 1995 to 1999.
Recall that Westports Holdings Bhd was listed on Bursa Malaysia Oct 19, 2013 at an initial public offer (IPO) price of RM2.50. Prior to its listing exercise, Gnanalingam was named the executive chairman on Sept 1, 2013.
An avid sports fan and one-time athlete himself, Gnanalingam is also widely regarded as a marketing guru.
A former marketing director with British American Tobacco (M) Bhd, he was the man behind such projects like bringing live telecasts of football's World Cup to Malaysian homes in the 1980s.
During a nine-year period as a consultant for commercial operations for RTM, he was responsible to increase the national television station's revenue from RM55 mil in 1988 to RM350 mil in 1996.
It was in 1989 that Gnanalingam made his mark in Malaysian sports when as marketing consultant, he turned the Kuala Lumpur Sea Games into a money-making event. The Olympic Council of Malaysia Building – built at a cost of RM6 mil at that time – stands testimony to the success. –  July 11, 2023