Letter to editor
THE hot topic now on social media is a video clip demonising MUDA president Syed Saddiq Syed Abdul Rahman seen being introduced to several politicians from PAS.
Many netizens are easily hoodwinked by such portrayal of the MUDA head honcho being now friendly to PAS leaders. It is not surprising that many have felt that they have been cheated all these years since his debut as a Bersatu candidate in the 13th General Election (GE13) in 2018.
The difference is that being members of the press, we have direct access to seek his response to the video: "In MPs Lounge (in parliament), I meet government and opposition MPs every day since 2018."
There are three possibilities to who viralled this video clip – a cyber trooper from either Perikatan Nasional (PN), Pakatan Harapan (PH) or Syed Saddiq's own team.
The motives? PN may want to show that Syed Saddiq is now one of them; PH may want to demonise him by associating him with PAS lawmakers; and if Syed Saddiq's own men, well, it could be a way to tell PH lawmakers: "Since you divorce us, we can marry PN."
Think critically, objectively
Whatever it is, some critical thinking would help us look at things objectively. In politics, there are no real enemies (at least not yet in Malaysia); otherwise, they would be throwing chairs at each other and thinking how to kill their enemies.
This brings to mind two other incidents.
The first was a photo showing Prime Minister (PM) Datuk Seri Anwar Ibrahim having a cup of coffee with jailed former PM Datuk Seri Najib Razak when the former was the Opposition leader.
Chilling off over a cuppa is part and parcel of their job in order to preserve their sanity but even this created doubts for some of Anwar's own supporters, thus a perception was created that he was double-faced.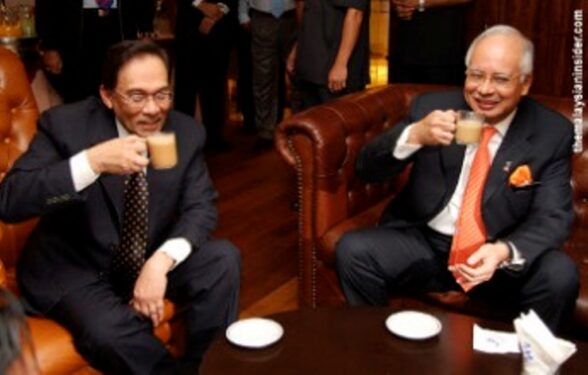 The second is an article by one Anne Pearl about retired The Star managing editor Datuk Seri Wong Chun Wai being appointed Bernama chairman.
The writer was attempting to link Wong with the wrongdoings of people involved in the 1MDB (1Malaysia Development Bhd) financial scandal.
For most people, the 1MDB scandal was just another propaganda by the Opposition until 2016 when the US Department of Justice gave it the most damning blow. Next, of course, was the court trial itself where evidence was brought into the public domain based on evidence submitted by the prosecution.
To therefore link Wong to the scandal may be too far-fetched – just because he gave a glowing review of Petrosaudi's luxurious London offices in a short tweet. At best, it is most likely an act of retaliation by one of his former staff at The Star.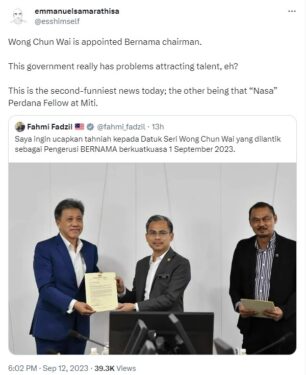 Wong is reportedly unperturbed by the stinging criticisms. He is telling his friends, "I am not losing sleep over it. This is part and parcel of the job. I have anticipated this. I don't think Anne Pearl even exists".
Yet, the same article is being circulated as part of someone's smear campaign.
Netizens should think critically. Propagandists will blur a lie until it appears as though it is the "truth, the whole truth and nothing but the truth."
With politicians, one has to only keep their fingers crossed, unless they – like Tun Dr Mahathir Mohamad – are consistently "inconsistent." Someone like the twice former premier can change camp easily, all for the sake of his own political survival and his family.
Before being accepted into PH fold, he was being portrayed as the Atuk who cared for the future of Malaysia. After Anwar became PM, he is now afraid that his own wrongdoings will be exposed, hence he suddenly talks about Malaysia being Tanah Melayu.
Where should we stand?
As political observers, we, too have our doubts about Syed Saddiq, especially since he has his soft spot for Dr Mahathir.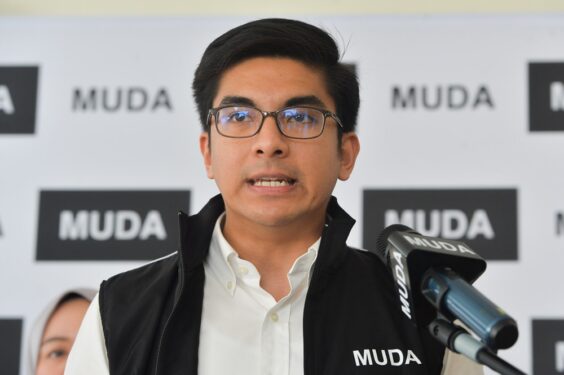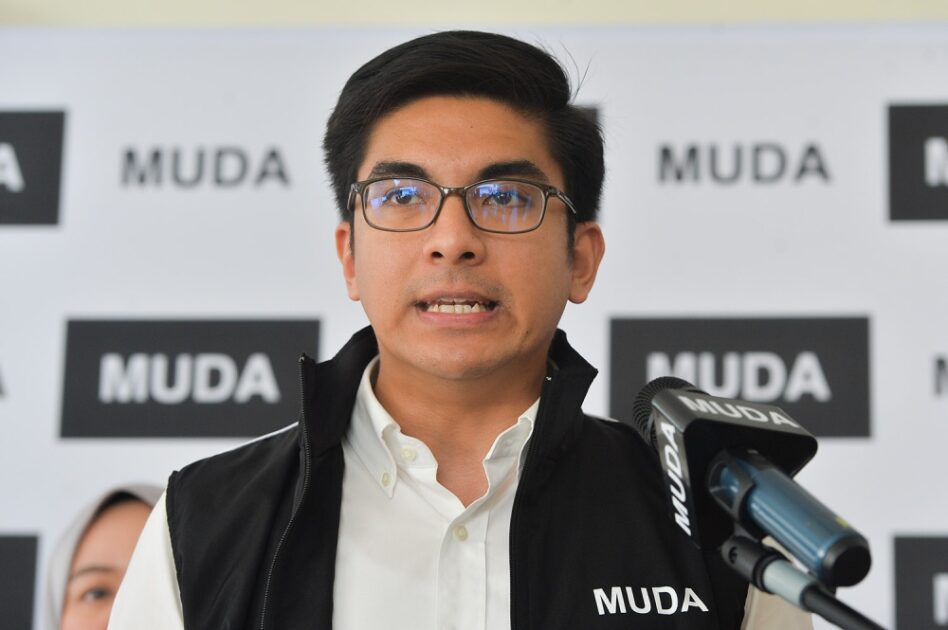 It is understandable that Dr Mahathir placed this young man on the pedestal, making him a youth and sports minister during the short-lived Pakatan Harapan (PH) administration from May 2018 till February 2020.
When the relationship is cordial, it is hard to expect him to speak against his mentor in the same manner he recently accused Anwar of interfering with Deputy Prime Minister Datuk Seri Zahid Hamidi's corruption case.
Because Syed Saddiq claims that he is for multi-cultural Malaysia, it is unlikely that he agrees with the old fox. But would he openly and aggressively criticise his mentor?
Although he was perceived to have a good political future, if he remains quiet about Tan Sri Muhyiddin Yassin's acquittal from his corruption charges or Dr Mahathir's slant towards an all-Malay nation, Syed Saddiq may find it difficult to be accepted by non-Malays and East Malaysians.
For most people, MUDA might as well be another all-Malay political party and pretend that the other races did not exist. – Sept 13, 2023
Stephen Ng
Kuala Lumpur
The views expressed are solely of the author and do not necessarily reflect those of Focus Malaysia.