THE COVID-19 pandemic has brought varied impacts – both positively and negatively – on different individuals and businesses.
If you had to dip into your retirement savings during the movement control order (MCO) period between 2020 AND 2021, it is important to re-evaluate your financial standing and risk profiles to determine what is the best course of action to re-rebuild your savings.
Re-building your savings after they were depleted during the pandemic period is challenging, but it is not entirely impossible.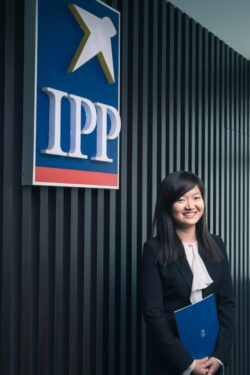 You might feel anxious, stressed or overwhelmed for having used up your retirement savings during the MCO period.
However, what is more important is for you to recognise and acknowledge your emotions so that you can work through them. Sometimes. It also helps to share your concerns and feelings with people whom you trust. By talking, you can feel better and get different perspectives and solutions.
On top of that, it is important that you focus on what you can control. For example, depletion of savings due to MCO was something out of your control. It has happened, and there is no way of changing the result.
What you should be focusing on now is to re-build your finances via proper financial planning. Here are a few aspects that you can consider in your quest to re-build your retirement savings.
Re-looking into your emergency funding
When it comes to emergency funding, build your emergency buffers (six to 12 months depending on your situation) and have proper insurance planning. You won't want to dip into your retirement savings again upon unexpected events or pandemic.
Many might think that they have enough insurance yet many forget that their financial situation changes with time and thus a regular insurance review is necessary.
Recalculate your retirement saving
Here you need to determine how much is your target retirement fund based on your desired retirement age and lifestyle. There is no magic number on your retirement fund as it is highly personal and it varies with the kind of retirement lifestyle.
With the calculation, you will be able to see how far you are from your required retirement fund. Once you know how much is your retirement savings gap and how much you need to set aside to close up the gap, you can make saving and investing a priority by automating your saving contribution.
Automation can help to remove your emotion from money. With automation, you need no longer worry about whether you have forgotten to save up.
Understand your risk profile
Risk profiling is important to ensure that you invest your hard earned money according to the risk tolerance that you can handle. Without understanding your risk appetite, you might make emotional (and regretful) investment decisions when volatility and losses come in.
Look into alternative options
If your situation permits, you can look into starting a side hustle to help you to build back your retirement savings faster. Looking for new work with better pay or aim for promotion at work could also help in increasing your income and saving. Alternatively, delaying your retirement age could be an alternative, depending on your situation.
Consider hiring a licensed financial planner
You can consider speaking to a licensed financial planner to help you to identify your blind spots in finances, creating financial plans that suit you and tracking your progress over time. Having a financial professional is like having an accountability partner who will keep you responsible and accountable along your financial journey.
All-in-all, financial challenges are part of our life. It will take time to overcome these challenges and to make positive progress in your financial journey. Be kind and be patient to yourself, and things will work out with proper planning. – May 21, 2023
Kuah Soo Yee is a licensed financial planner with IPPFA Sdn Bhd. She is also a certified member of Financial Planning Association of Malaysia (FPAM).
The views expressed are solely of the author and do not necessarily reflect those of Focus Malaysia.