THERE is a popular Malay saying, "Bagaikan murai dicabut ekor."
Literally translated, it means 'like a magpie-robin that has its tail plucked off.' Yes, when the magpie-robin's tail is plucked, it will make a lot of noise. It is nothing but just some empty noises because the magpie-robin realises its tail is no longer its pride.
With no insult intended on Besut MP Datuk Che Mohamad Zulkifly Jusoh, this Malay proverb seems best to describe the Perikatan Nasional (PN) lawmaker's latest call on Prime Minister Datuk Seri Anwar Ibrahim (PMX) to stop making campus visits to speak to varsity students.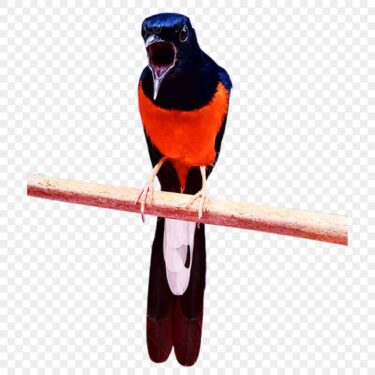 Based on some critical thinking and questions asked, our analysis will show how the Besut lawmaker suddenly wakes up to the fact that PMX has not only made inroads into Kedah, Kelantan and Terengganu – the three states controlled by PAS – but also become a big attraction to the young people of all races.
Judging from the responses received by Anwar's recent visits to public universities, the Tambun MP is optimsing his charisma by rallying the support of the country's future leaders in his anti-graft drive.
Watching the film 'Anwar: The Untold Story' will give us the idea what the PMX is trying to do now that he is the country's No 1 leader.
To achieve his dream of having a corruption-free Malaysia, his appeal is strategically made to the future generation of leaders who are currently still in their undergraduate studies.
This will also secure him the Undi-18 vote in the next general election due in 2026 with perhaps the young people now more motivated to vote during the upcoming state elections.
This should be the work of both the Election Commission (EC) and the BERSIH movement, but both do not have so extensive reach as PMX.
Motivating undergraduates
For this reason, Che Mohamad found it necessary now to block PMX's inroads into the varsities because he is getting close to the younger generation of Malaysians and winning the hearts of many judging from the applause he received. Whether these are populist policies, it does not matter as long as their issues are being addressed by the country's leaders.
Bearing in mind that Anwar has not drawn his first month salary since becoming the country's 10th PM, his unceasing efforts to build bridges with both fellow Malaysians as well as the international community is simply a strategic move for anyone in his position especially since the country is plagued with corruption, racial and religious polemics.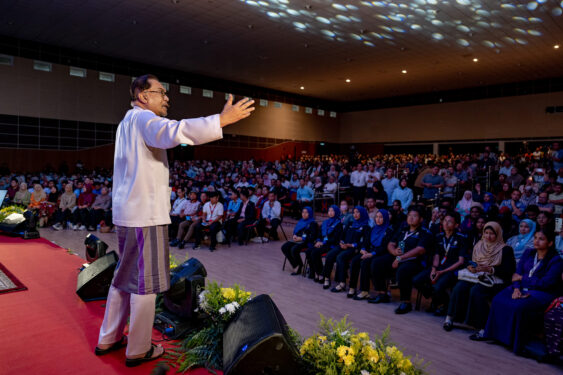 Che Mohamad's so-called request for Anwar to "focus on the people's woes and the country's economy" is more likely a smokescreen behind the real reason why he asked Anwar to stop visiting the varsities.
PMX has started to address the water woes of Kedah, Kelantan and Sabah. Sabah will not be having any state election until 2027.
FocusM readers can watch and see what will happen next. Very soon, cybertroopers will come on social media to try to slander Anwar's efforts to reach out to the young people, accusing him of trying to engage the young people to influence voting power of the youth in the upcoming state election.
But, seen from the young people's point of view, PMX's visit to the varsities is a plus point for them. By now, most of them would have heard about PMX because like Indonesia's Jokowi Widodo, Malaysians need someone like Anwar as a role model.
As long as he is popular and always mindful of the fact that he is not to be idolised, Anwar can leverage on his popularity to defeat the corrupt regime of the past – especially those who have not laid down their hatchets – and to implement the good policies that will benefit the country.
His legacy would be remembered by many Malaysians, motivating many young people to be patient in their pursuit of a bigger goal in life despite all the challenges they have to go through.
For this, he is the man of the hour who from the Bukit Aman lock-up went to Sungai Buloh prison and is now the country's top leader. – June 22, 2023
Pics credit: Datuk Seri Anwar Ibrahim's Facebook