SOMEONE has asked me if I have abandoned Pakatan Harapan (PH), or why is it that I do not criticise Anwar Ibrahim (Datuk Seri Anwar Ibrahim) who is at the helm of PH?
Am I aligned to Anwar, and not giving face to DAP (especially the so-called 'people with the same skin colour' as mine. Or, am I a henchman for DAP Sungai Pelek assemblyman Ronnie Liu since I have been speaking up for him with some of the senior people in DAP? 
When I wrote something about Senior Works Minister Datuk Seri Fadillah Yusof and state assemblywoman Michelle Ng, and how they work together to solve the rakyat's problem, someone even thought that I work for Fadillah. 
Mind you, I have even offered a former Gerakan state exco in Selangor to speak on the Gerakan platform in the Kinrara seat (where Ng Sze Han is contesting). Am I a Gerakan member then? A cybertrooper pretending to be supporting PH? Those who think I am a Trojan horse, you better scan through my blog.
The idea of branding people as being aligned with certain individuals simply makes me squirm. That is the problem with blind supporters, whether in PH, BN, PAS, or PN (Perikatan Nasional). 
My answer 
So, will I criticise Anwar? 
Yes, I will — but, only after he becomes the Prime Minister of Malaysia. I have done it recently, when I started asking why is it that there are so many Judases in his life. They bootlick him, then they abandon him.
I started thinking this when I looked at how Datuk Seri Amirudin Shari (Selangor MB) runs the state of Selangor. But now that I begin to see the link based on Otai Reformis' expose and a recent article by Sarawak Report exposing Amirudin's link back to Datuk Seri Azmin Ali, I begin to understand what is happening in Selangor. 
So, I can't blame Anwar for picking Amirudin because he was picked by Azmin, but Anwar merely allowed him to continue on in the last general election since Amirudin supported Anwar. 
Who else is credible to be prime minister? 
The country is really in a big mess with all the politics and people are unable to focus on their work. 
And despite the monsoon season, and even the Agong's displeasure over caretaker prime minister, Datuk Seri Ismail Sabri Yaakob's decision to hold the general election, there is really no clear candidate from Barisan Nasional (BN) on who to be the next prime minister.
Datuk Seri Dr Ahmad Zahid Hamidi? He recently warned that more BN politicians will face criminal charges if BN loses the general election. What the heck is he talking about! He himself is facing several court cases – and he was all the while pushing for the general election as if he were the de facto prime minister.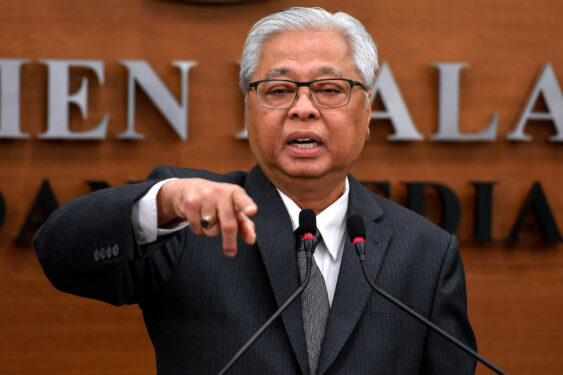 What about Ismail Sabri? Well, since he became prime minister, he has had a good time with minimum disruption from the Opposition. Everyone expected him to focus on building the economy, but what we saw was a 72-member cabinet yet none of them could hold the fort when Zahid pushed for the general election. 
Forget about Datuk Seri Muhammad Hasan, Khairy Jamaluddin, Datuk Seri Hishamuddin Hussein, as they have not been outstanding ministers either. And of course, not the jailbird Datuk Seri Najib Razak who was born with a silver spoon. 
What about Rafizi Ramli? He is young, talented and has the potential to be the next prime minister, but he is too young for now, and lacks the experience. Besides, I think he is getting a bit aloof compared to his first few years as MP. So, give him some time to mature under the tutelage of Anwar.
My choice
The only clear candidate where I am concerned is Anwar himself. He speaks good English, a Malay at heart, yet he now understands the meaning of Bangsa Malaysia. 
Anwar is also well-respected the world over for whatever he is worth. When he was jailed, world leaders had expressed their concerns, a big contrast to the recent Federal Court judgment that sent Najib straight into Kajang prison. I did not rejoice over it, but at last, justice is upheld. 
The entire Reformasi episode which rocked Malaysia in 1998 is all about this one person, and for over 22 years, he has been denied the post as the country's prime minister. I wonder why all the artilleries are aimed at him.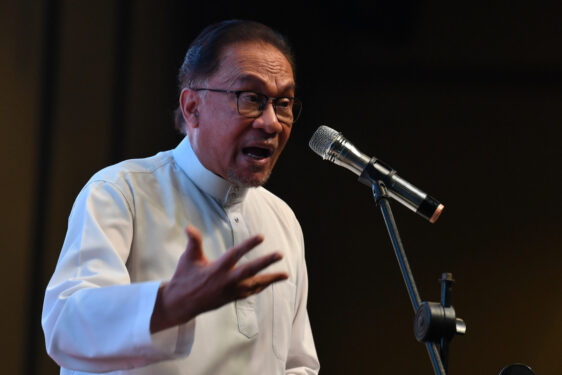 For those who play chess, you will understand it better. Anwar is the one person who plays an important role to go after the kleptocrats, yet I was surprised that he forgave Tun Dr Mahathir Mohamad despite the treachery that we all see in this former prime minister. 
So, in my very simple way of looking at things, I think Anwar deserves the chance to perform his duties as prime minister. 
Once he is prime minister, then I will become one of his main critics. But, a critic is not necessarily doing his work to destroy the party or the country. To be fair to Ronnie Liu, I think after spending 40 years of his life with the DAP, he still loves his party.
Finally, Anwar is the only person who has withstood the onslaught of UMNO. The younger politicians need to learn from this man.
A critic is just someone who happens to be a little more outspoken and would speak up for the truth and uphold justice, usually on behalf of the voiceless, and if something is not right, he will speak with a clear conscience.  
He is not a blind supporter who is part of the herd mentality. Malaysia needs more of these people so that the people's views can be considered to formulate a more balanced and equitable decision for the nation. It is not easy being a prime minister, unless you are one who will pander to a certain group just to get their votes.
A critic is somewhat playing the role of a prophet in ancient times who spoke God's word against monarchs, but here in Malaysia, my role is merely as salt to stop the meat from rotting further. 
Whether Anwar will be the next prime minister now depends on whether you and I come out in full force to vote. It depends on whether concerned Malaysians who are working overseas are willing to return to vote. I would give Anwar a chance to rectify the wrongs of the 22 months under Dr Mahathir's Pakatan Harapan. – Oct 13, 2022 
Stephen Ng
Kuala Lumpur
The views expressed are solely of the author and do not necessarily reflect those of Focus Malaysia.
Main photo credit: Free Malaysia Today