CLAIMS from the Government that rising prices in Malaysia are under control do not reflect its own data and contradict actions taken by the central bank, DAP chairman Lim Guan Eng said today.
The former finance minister pointed out that inflation, as measured by the Consumer Price Index (CPI), rose from 3.4% in June to 4.4% in July, while food inflation rose from 6.1% in June to 6.9% in July.
On the other hand, Bank Negara Malaysia (BNM) recently raised the Overnight Policy Rate (OPR) from 2.25% to 2.5%, principally, to stem inflation and rising costs.
In a statement, Lim asked why BNM would raise the OPR if inflation was truly under control.
"Clearly, inflation has become more serious, directly contradicting the claims made by both Prime Minister Datuk Seri Ismail Sabri Yaakob and Special Jihad Taskforce Against Inflation chairman Tan Sri Annuar Musa that the anti-inflation special Cabinet committee has succeeded in controlling rising prices," he said.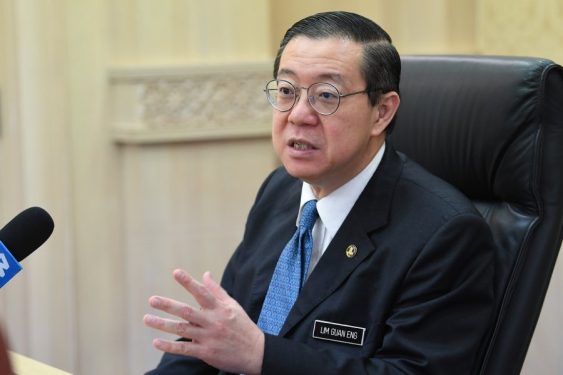 Lim also trained his guns at Annuar for "being unable to respond to the reality" that the taskforce has "failed" and that it is "ineffective, incompetent and irrelevant".
Instead, Annuar, in an ongoing tit-for-tat between him and Lim, tried to "distract attention" by stating that he has no power to interfere in determining the OPR – a call which Lim said he never made as that is BNM's purview to do so.
"Annuar is completely confused between cause and effect: his failure to stem rising food prices is the cause for inflation and the effect is that BNM raised the OPR to rein in inflation while disregarding the financial hardship imposed on borrowers and businesses," Lim said.
"What have you done?"
He added that Annuar once again failed to list out his successes in checking soaring food prices and rising costs since the latter took over as chairman of the taskforce.
"Unlike Annuar, I would not indulge in personal attacks but list out facts and figures (instead)," Lim said.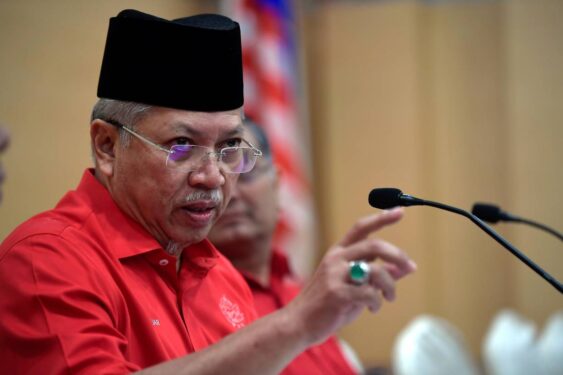 The Bagan MP also noted that the effectiveness of the taskforce headed by Annuar will not be judged by him but by the results, which clearly show rising inflation.
"Does Annuar dare to go to the ground to the coffee shops and markets to challenge the prevailing despair faced by business operators and ordinary people at rising prices?" he asked.
Lim also made reference to complaints by the Malaysian Indian Restaurant Owners Association (PRIMAS) of operating costs increasing by 30% due to soaring prices of utilities, raw materials, logistics and salaries.
According to PRIMAS, some 30% of restaurants under its umbrella have also closed down as they were no longer able to sustain their businesses.
"Annuar will continue to be in denial of his failure to control rising prices to save his job and enjoy his ministerial perks," Lim alleged.
"But he is doing a great disservice to Malaysians by adopting an ostrich-in-the-sand approach when he should, instead, be advising the prime minister to take charge of the anti-inflation taskforce."
Ismail Sabri, on the other hand, should "spend less time on calling early elections" and roll up his sleeves instead to fight inflation on behalf of Malaysians, Lim recommended. – Sept 12, 2022
Main pic credit: Liputan6.com