FORMER Gua Musang MP Tan Sri Tengku Razaleigh Hamzah said while Tun Dr Mahathir Mohamad had often brought up issues related to the struggles of the Malays during their meetings, there are times that the latter's actions are not in line with his words.
"He always speaks about the Malays, all the time, but there are times he takes a turn, when there is political necessity or suitability," the political veteran, also known as Ku Li, was quoted as saying by FMT at the UMNO general assembly on Saturday (June 10).
The former Ulu Kelantan Barat assemblyman was asked to comment about the former prime minister's Malay Proclamation.
Recall that Mahathir's initiative to unite Malay politicians across all parties had received support from several opposition leaders including PAS president Tan Sri Abdul Hadi Awang who had found himself on the receiving end of Mahathir's criticism on many occasions.
In acknowledging that he had not scrutinised the proclamation, Tengku Razaleigh went on to question why Dr Mahathir did not call for such unity when he was prime minister from 1981 to 2003 when he was with Barisan Nasional (BN) and from 2018 to 2020 when he was with Pakatan Harapan (PH).
"I did not study it actually, but if you ask me, when he was the prime minister for 22 years, why didn't he do all that (Malay unity)? Why didn't he do it when he was cooperating with DAP, until he was rejected by his own party (Bersatu)?" he asked.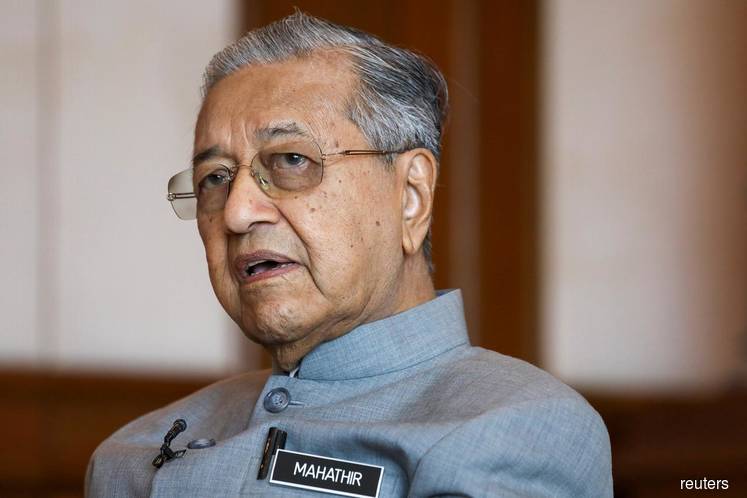 "Disastrous to accept backstabbers back into UMNO"
Meanwhile, Tengku Razaleigh also voiced concern that UMNO will be destroyed if it does not stand firm in upholding discipline, despite demands that the party leadership accept former members or retract its punishment.
The veteran politician further warned the party that it invites disaster if it accepts "backstabbers" back into the fold simply because of the forthcoming state polls.
"Discipline must be enforced. If we just let them do what they want…destruction," he told the news portal at the party's general assembly.
Tengku Razaleigh, who rejoined the party in 1996 after his splinter party Semangat 46 was dissolved, believes that bringing the "backstabbers" back in will not help any parties.
His comment came following UMNO president Datuk Seri Ahmad Zahid Hamidi's announcement at the general assembly that UMNO is willing to accept dismissed and suspended members provided they file an appeal and let due process to run its course.
Nevertheless, the Bagan Datuk MP stated that the way they behaved after being punished would reveal whether they are faithful towards the party or will destroy it. – June 12, 2023