LAWYER-cum-human rights activist Charles Hector has pointed out a very pertinent question as to why only Bersatu president Tan Sri Muhyiddin Yassin is implicated for alleged receiving RM5 mil from Bukhary Equity Sdn Bhd in his capacity as Bersatu president.
This is because in any democratic society or political party, the power of governing or management rests not only with the president but "the power and responsibility rest with the entire executive committee or supreme council".
"(If such is the case), should Bersatu and all members of the executive committee also be charged? Unless of course, in Bersatu the president wields absolute power," Hector penned in his latest blog.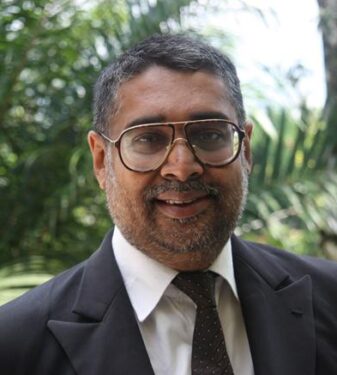 "Maybe, the public prosecutor should explain why only Muhyiddin was charged and not Bersatu and the others at committee level?"
On Monday (March 13), Muhyiddin pleaded not guilty to yet another money-laundering charge — this time involving RM5 mil of funds of alleged illegal origins which brings the total number of charges against him from six to seven.
The former premier and Perikatan Nasional (PN) chairman was charged under Section 4(1)(b) of the Anti-Money Laundering, Anti-Terrorism Financing and Proceeds of Unlawful Activities Act 2001.
He claimed trial to the money-laundering offence at the Shah Alam Sessions Court where he was alleged of having received RM5 mil in alleged proceeds from unlawful activities from Bukhary Equity which was deposited into Bersatu's AmBank account.
On this note, Hector further highlighted that wording in the 2001 Act — notably "a body corporate or an association of persons" — made it clear that "Bersatu can be charged, tried and convicted" as an entity.
"(In his case), Muhyiddin can walk free if he is able to prove that the offence was committed without his consent or connivance, and that he has exercised such diligence to prevent the commission of the offence as he ought to have exercised," suggested Hector.
"Maybe in the meeting where the related decision was made, he opposed but was overruled by majority in the supreme council members, hence best if Bersatu and all its supreme council members are also charged for this particular offence."
He added: "This is so that the guilty party does not escape after committing the crime. It's also better to have one single trial rather than having several trials for the same offence in this case." – March 15, 2023