THE idea of having three Deputy Prime Ministers (DPM) – a move intended to fish for Sabahan and Sarawakian votes – is nothing more than "absurd, discriminatory and possibly just meant to fool voters".
Instead of being so outright about offering the DPM post, lawyer and human rights activist Charles Hector questioned the sincerity of both the Barisan Nasional (BN) and Pakatan Harapan (PH) coalitions by wondering if the next Malaysian PM can hail from both East Malaysian states.
"One could say that both coalitions that originate from West Malaysia may have 'angered' the people of Sabah and Sarawak … Maybe, BN and PH should have promised to elect a Sabahan or a Sarawakian to be PM if they won … wouldn't that have been better?" he asked in his latest blog.
"We might as well have DPMs from all the different states and not just Sabah and Sarawak."
In Hector's reckoning, the post of DPM really has no relevance whatsoever except that of a member of Cabinet that may be an acting PM when the sitting PM is away or perhaps falls ill.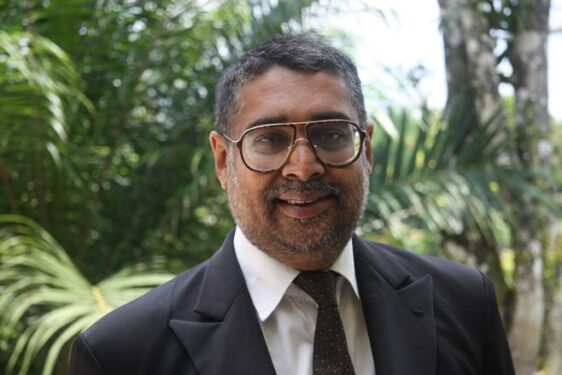 But then again, an acting PM clearly does not have all the powers that the PM has in law. According to relevant laws, the PM has certain powers which he/she reasonably can exercise by himself/herself without getting prior approval of the Cabinet.
"All-in-all, a DPM is not mentioned in the Federal Constitution but it is merely a convention/practice but that too may not be applicable since the immediate past governments did away with DPM by choosing instead to appoint senior' ministers," observed the co-founder of non-governmental organisation (NGO) Malaysians Against Death Penalty & Torture (MADPET).
"Hence, a DPM only gets power if he/she is also the minister responsible for certain ministries, etc."
Further down the road. Hector is also concerned that in the event there are three DPMs around, confusion will arise as to who exactly will be the acting PM when the current PM is away?
"Is it going to be the one from Peninsular Malaysia, the one from Sarawak or the one from Sabah? If the answer is 'all', then this is a joke to me given that the political coalitions are merely using the DPM post as a bait to deceive the people," he suggested.
"Moreover, monies will be wasted between now (the day the DPM is appointed) and until the day they or their spouses die (due to their life-long pension)," asserted Hector.
Beyond the three DPMs issues, Hector also stressed that voters have the right to determine the Cabinet's size.
"They must ask how many ministers are there in the Cabinet? It is sad that cabinet positions are being used as a 'bargaining tool' by the PM to stay in office or to retain the 'confidence' of the majority' of MPs," added Hector. – Nov 1, 2022
Main pic credit: Sarawak Voice