HAVING obtained the consent of the Yang Dipertuan Agung, Prime Minister Datuk Seri Ismail Sabri Yaakob announced the dissolution of the Parliament yesterday (Oct 10) to pave the way for the 15th General Election (GE15).
The country will go to polls within 60 days of the dissolution of the Parliament. Since elections had been held for Sabah, Sarawak, Melaka and Johor, these states will not hold elections in their respective state assemblies.
The states under the control of PAS (Kedah, Kelantan and Terengganu) and Pakatan Harapan (PH) (Negeri Sembilan, Selangor and Penang) might not dissolve their respective state assemblies.
Anyway, things are still not very certain yet although the dissolution of the Parliament is a clear victory for the UMNO 'court cluster'.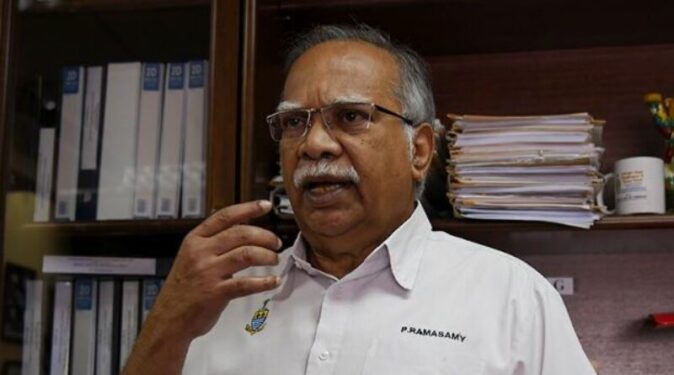 They are the ones who have been wanting the GE15 urgently as though they will be assured of returning to power if GE15 is held this year.
This is despite the fact that the country is in the midst of the monsoon season. It is feared that if the heavy rains come, floods are bound to occur in many parts of the country.
In pushing for GE15 to be held, UMNO has no consideration whatsoever about the possibility of people suffering under the conditions of torrential rainfall leading to massive floods.
The country has suffered floods in the past, especially during the monsoon seasons, but such suffering had not mattered to those in UMNO.
That they went to such lengths to manipulate and forced PM Ismail Sabri to go for the dissolution of the Parliament seems to be dictated by the urgent need to free some of their leaders from charges of corruption and other financial misdeeds.
Subjecting the whole country to the misery of rains and floods just for a few UMNO leaders to escape prosecution for corruption is mind-boggling.
No country that believes in the rule of law and democracy would do such a thing as order an election to save the skin of a few corrupted individuals.
But as they say, Malaysia Boleh! – Oct 11, 2022
Prof Ramasamy Palanisamy is the state assemblyperson for Perai. He is also deputy chief minister II of Penang.
The views expressed are solely of the author and do not necessarily reflect those of Focus Malaysia.