THAT two splinter groups from the Gerakan Tanah Air (GTA) coalition namely Pejuang and Parti Barisan Jemaah Islamiah Se-Malaysia (Berjasa) are keen to join Perikatan Nasional (PN) tells a great deal about prospects of PN's rising influence since the 15th General Election (GE15).
On top of that, former Parti Bangsa Malaysia (PBM) de facto president Datuk Zuraida Kamaruddin has also pledged her allegiance to PN in the upcoming state polls, according to Dewan Muslimat PAS chief Nuridah Mohd Salleh.
"Likewise, some former UMNO leaders have also shown support for PN and God willing will join PN," she told HarakahDaily.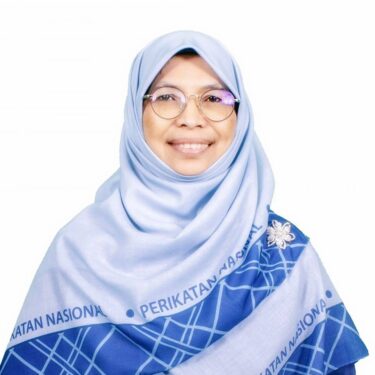 "The average party and politician has started to get fed up and disappointed with the Pakatan Harapan (PH)-Barisan Nasional (BN) government which is engrossed in practicing revenge politics without playing its role as a good government."
Added Nuridah who contested in the Wangsa Maju during GE15 but lost to PH's Zahir Hassan in a six-corner fight: "The unity government has shot itself on the foot following failure of the Anwar-Zahid (Datuk Seri Anwar Ibrahim-Datuk Ahmad Zahid Hamidi) partnership to manage the internal polemics of PH-BN since the beginning of the establishment of the unity government until today."
According to Nuridah, problems surrounding the people's cost of living, the culture of nepotism, the Home Minister Datuk Seri Saifuddin Nasution Ismail's intervention in the UMNO and Registrar of Societies (RoS) issue, and the various PH-BN populist actions have resulted in people distancing themselves further from the unity government.
"Their weaknesses need to be covered. A strategy to damage the image of PN needs to be undertaken," she claimed.
"Not enough with verbal defamation before, PH-BN has now acted more aggressively by using government bodies to prosecute the key leadership of PN without going through the proper process."
Fortunately for PN, Nuridah reckoned that such action has only lifted the spirit of PN sympathisers and supporters to rally against the tyranny and work harder in PRN in the future.
"This PN wave will definitely continue to haunt and scare the hell out of the PH-BN government," she observed. "The government's action of conducting a 'witch hunt' against the old government administration will only result in an adverse reaction from the people with outcome from the six state elections serving as the proof." – March 14, 2023
Main pic credit: Singapore Straits Times