UMNO President Datuk Seri Ahmad Zahid Hamidi has made a brutally frank speech at the MIC annual general meeting on Monday (Oct 10) moments before Prime Minister Datuk Seri Ismail Sabri Yaakob went live on television to announce the dissolution of Parliament to pave the way for the holding of the 15th General Election (GE15).
Zahid's speech is a brutally frank admission that the UMNO leadership wants immediate GE15 not for the sake of UMNO, Malays, Malaysians nor the nation but to save the UMNO and Barisan Nasional (BN) 'court clusters' from being charged in court.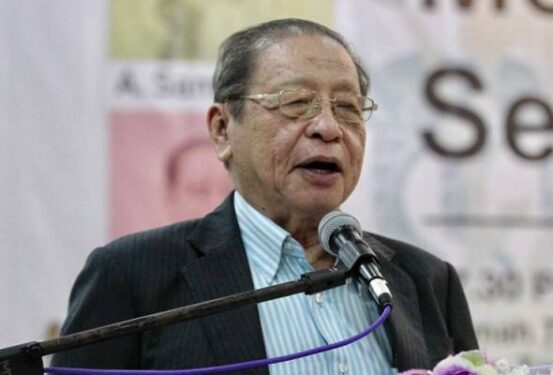 What was surprising was that Zahid made a stunning revelation that there was not only an UMNO 'court cluster' but also a BN-wide 'court cluster'.
He even went on to mention persons in the "waiting list" to be charged in court if UMNO-BN does not win the government – people in the likes of UMNO deputy president Datuk Seri Mohamad Hassan, Defence Minister Datuk Seri Hishammuddin Hussein (an UMNO member), MCA president Datuk Seri Wee Ka Siong, MIC president Tan Sri S.A. Vigneswaran and MIC deputy president Datuk Seri M. Saravanan.
Their silence since Monday (Oct 11) was deafening.
Zahid may know more than the ordinary people but it is up to the five UMNO, MCA and MIC leaders mentioned by Zahid to defend themselves from Zahid's remarks.
After Zahid's brutally frank speech at the MIC Congress, there is no need for any other BN manifesto for the GE15 but only one: "Free UMNO and BN court clusters from being charged in court and sent to jail!" – Oct 12, 2022
DAP's veteran lawmaker Lim Kit Siang is the MP for Iskandar Puteri.
The views expressed are solely of the author and do not necessarily reflect those of Focus Malaysia.