HAS KL Foodie which is touted to be behind the meteoric rise of the now talk-of-the-town Akka Nasi Lemak Viral found a rival who can transform yet another by-the-roadside stall into an instant hit with the power of social media?
Just a mere 19 hours ago, the food blog rolled out Nasi Lemak Kukus Pak Din located in Taman Sri Manja, Petaling Jaya which has at time of writing has garnered 8,100 likes, 542 comments and 348,000 views and 796 shares.
A review of the 3:01 second 'mouth-watering video revealed that the queue is nowhere close to the length generated by the phenomenal Akka Nasi Lemak Viral as yet where customers are willing to brave the scorching sun to wait seven to eight hours for their turn.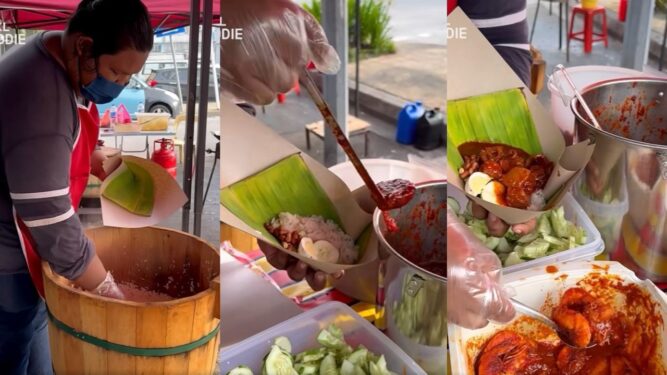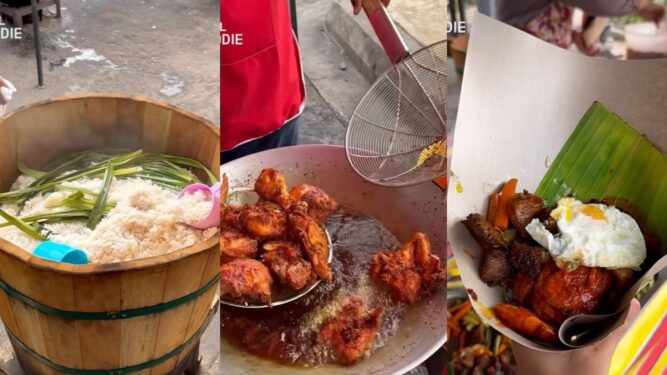 Perhaps how far Nasi Lemak Kukus Pak Din is able to tantalise the taste buds of foodies could be determined by location of its stall, its target customer and 'cooking style'.
In terms of location, the Akka Nasi Lemak Viral stall run by Sangeetha Manimalar, 34, is strategic in that it boasts a shoplot spot in front of the Hong Leong Bank in Jalan PUJ 3/2, Taman Puncak Jalil, hence able to cater to office, retail and even residential crowd.
Having been in operation for 13 years prior to becoming an instant sensation, Akka Nasi Lemak Viral already has its regular customer base prior to going viral which further widened its clientele to people who purposely travel from as far north as Perlis or as far south as Johor to savour Sangeetha's cooking.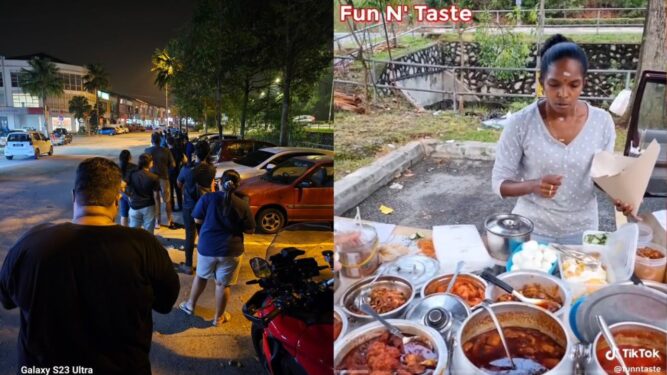 Another perhaps unique value proposition of Akka Nasi Lemak Viral is that it sells Indian-style nasi lemak "with an array of sambal with different degree of spiciness", thus sparking curiosity from its multi-racial customer base who would probably associate nasi lemak to be more of a Malay street food.
Nevertheless, Nasi Lemak Kukus Pak Din has its own appeal especially among beef lovers for it offers 'kunyit (turmeric) beef' and 'beef lungs' – two side dishes that are absent from Akka Nasi Lemak Viral (Editor's note: Sangeetha who is a Hindu does not serve beef.)
Based on how KL Foodie has been instrumental in lifting the popularity of Akka Nasi Lemak Viral sky high, let's keep an eye on Nasi Lemak Kukus Pak Din if the latter, too, would shoot to the stars after getting featured in the food review blog.
P/S: Nasi Lemak Kukus Pak Din opens from 7am to 10.30am daily (sold out) except Tuesdays. – March 21, 2023