TAN SRI Vincent Tan Chee Yioun has probably embarrassed those Malaysian PLCs (public listed companies) which are reluctant to embark on gender diversity by sticking to their all-male board for reasons best known to them.
But even then, foremost in the mind of Berjaya Corp Bhd (BCorp) loyal investors is whether the Berjaya Group patriarch is genuinely contemplating stepping down for good"?
This comes about as Tan has announced his resignation as non-independent and non-executive chairman of the Main Board-listed conglomerate with his son Datuk Seri Robin Tan Yeong Ching joining his footstep to give up his non-independent and non-executive deputy chairman post in the latest boardroom shuffle which has paved way to the formation of an all-women board in BCorp.
Interestingly, while the father and son have so-called exited BCorp, daughters Nerine Tan Sheik Ping and Chryseis Tan Sheik Ling have been 'promoted' in the company's board.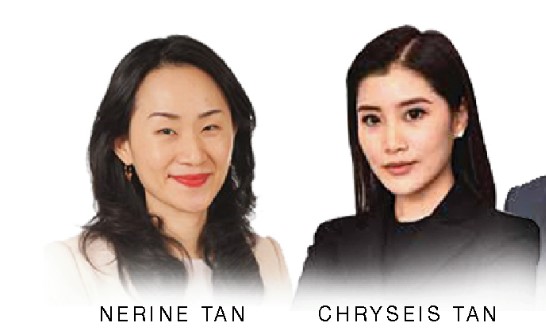 Nerine, 46, will now join Vivienne Cheng Chi Fan as joint group CEO-cum-executive director while Chryseis, 34, has been elevated to an executive director from non-independent non-executive director.
"So, is this a case of out go both father and son to leave both daughters reign supreme or the father will still be pulling the strings from behind the scene?" teased a stock market observer.
A frank explanation, if any, is that Tan will likely only take a backseat but will not be left out entirely in any decision-making process given that a BCorp media statement yesterday (March 1) has made it clear that he will assume "the role of advisor to provide guidance to the board and support the continued growth of the group".
In any account, the eight-member all-female BCorp boardroom line-up which came into effect yesterday (March 1) is much leaner than the previous 14-member board of which there were nine female directors or 64% of female representation which far exceeded the 30% recommended under the Malaysian Code on Corporate Governance (MCCG) (the previous board came into effect on July 1, 2022).

Publicity stunt?
Recall that Tan had earlier given up his executive chairmanship on effective April 5, 2021 to assume a non-executive role in line with his vision to transform the BCorp group into an institutionalised corporation managed by professionals.
This coincided with BCorp having roped in former Permodalan Nasional Bhd (PNB) president/CEO Jalil Rasheed in line with his vision to transform the BCorp Group into an institutionalised corporation managed by professionals.
Back then Jalil was appointed to the BCorp board on March 16, 2021 with the mandate to transform the BCorp Group into a high performing organisation. However, Jalil who was dubbed the "Batikman" for passionately promoting a batik attire policy in BCorp had a short-lived stint when he stepped down just two days after his first job anniversary.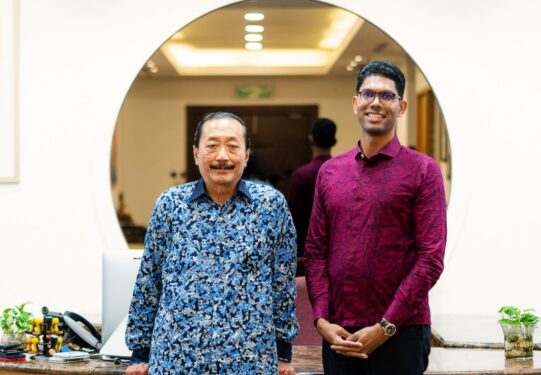 Nevertheless, Jalil's presence in BCorp did ignite fireworks into BCorp with its share price more than doubled within two weeks following his entry to a five-year high of 43 sen on March 31, 2021 before fizzling out amid heavy profit-taking activity to a 52-week low of 21.5 sen in recent times.
Aside from purchasing BCorp shares "with his own money", Jalil was initially bullish about BCorp's prospects:
"When I took on this job, I always said that I want to have skin in the game, and that I want to be a shareholder CEO rather than an employee CEO," he told BFM Radio on July 14, 2021. "It was also to tell investors that if the share price goes down, I feel it – that I feel it more. I'm a 4% shareholder."
He added: "Personally, I think that the group is undervalued, I spend a lot of time looking at what it's worth. We've only scraped the surface with the business, we've been cruising along rather than outperforming in any part of it.
"If you do a sum of the parts of the valuation of the group (BCorp) right now, it should be at about 80 sen per share right now. It doesn't reflect what it could be. But we do have a number … after 5 years, I would say that it could be closer to RM10 per share."
Anyway, BCorp share price is seemingly on the uptrend lately by having closed 0.5 sen or 1.61% higher to 31.5 sen with 6.7 million shares traded which valued the company at RM1.88 bil. – March 2, 2023