WITH a demand for greater transparency, Malaysians craving for a first world nation may see the beginning of a new era of reformed politics where the people's welfare comes first.
In a country where democracy has always allowed politicians voted into power to pursue their own agenda for the next five years, the situation in Selangor may change now that Selangor Menteri Besar Datuk Seri Amirudin Shari is likely to face critics from within his own party.
Pakatan Harapan's (PH) honeymoon is over after 15 years in power since 2008.
For this reason, Amiruddin's administration may find itself now under heavy scrutiny not only from a stronger 22-seat Opposition bloc led by his own predecessor-cum-mentor Datuk Seri Mohamed Azmin Ali but also from his fellow PH comrades.
If the state EXCO fails to perform to the expectations of Selangorians, they may be gone for good. For this reason, the state government cannot continue to use party whips to silence the elected representatives, especially when it fails to hear the strong objections by the people.
It would be interesting to watch what will happen in the coming months since two elected representatives and probably several others will up their ante against the state's proposal to install more incinerators.
In fact, this may be the party's best strategy to still retain people's support for its candidates who seek to represent the people's interest.
If these backbenchers face disciplinary actions, Selangorians not only in Rawang but elsewhere may choose to vote against Amirudin's administration for bulldozing their own agenda.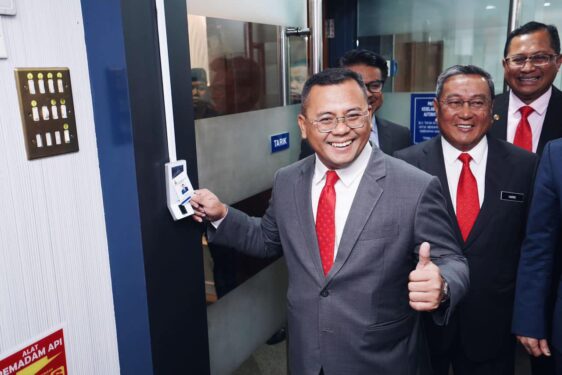 Lose-lose situation
In the party, Amirudin and Selayang MP William Leong Jee Keen may be comrades but that does not stop Leong who is also PKR treasurer to speak up on behalf of Rawang voters who have opposed the Sultan Idris incinerator slated for installation in Batu Arang.
Rawang folks have appealed to their second term elected state representative Chua Wei Keat to object the incinerator project. Rawang comes under Leong's parliamentary constituency.
Even if Leong and Chua do not raise this issue, former Klang MP Charles Santiago expected such issues to be politicised – or hijacked –by Azmin and his fellow colleague from Perikatan Nasional (PN), namely Dr Afif Bahardin. Either way, the state government stands to lose.
The PKR party leadership will have to understand that it is a do or die situation for Leong and Chua.
"My colleague and I are elected by the people of Selangor who are residing in Rawang," said Leong. "Parliamentary democracy and fundamental principles require us to put the people's interest first."
Leong who recently held a media conference said countries in Europe and the US as well as in Asia which once adopted the waste-to-energy incinerators (ie China, South Korea and Japan) are now required to meet nine very stringent emission standards by operating sophisticated systems for cleaning and monitoring flue gases.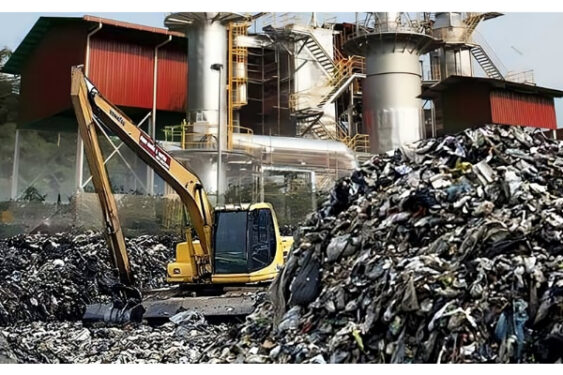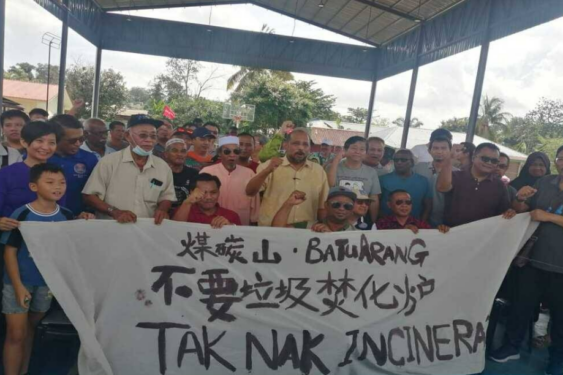 Studies have also confirmed that assurances given in the past are no longer valid now that "there are legitimate concerns that the emissions released by waste-to-energy incinerators contain toxic pollutants since few old incinerators operated flue gas cleaning systems".
"Due to lack of personnel, equipment and facilities," Leong observed, "the monitoring and enforcement of the Environmental Quality Act by the Department of Environment (DOE) on small- to medium-sized factories have not been satisfactory. Until now, the DOE's performance does not instill public confidence."
It would therefore be difficult for the DOE to provide assurances to the local community that it would be able to "carry out the robust monitoring and enforcement of the stringent standards to ensure that emissions from waste-to-energy incinerators will be complied".
At his media conference, Leong also advocated that the government follow the European Union's (EU) zero waste for a carbon neutral continent by 2050.
"This involves Prevention (stop products with single use), Reduce (stop the culture of using plastics and discard them) and Recycle (increase the re-use of the products)," he added.
Attempts to seek a response from Amirudin on the status of the incinerator project has been futile. – Aug 29, 2023