Letter to the editor 
JUST days before nomination for the 15th general election (GE15), Parti Bangsa Malaysia (PBM) is rocked by a crisis with party president Larry Sng suspending key leaders, including incumbent Ampang MP Datuk Zuraida Kamaruddin, who had joined as a "president designate".
That PBM should implode at this critical time should come as no surprise. This is because the party is founded on treachery by a band of opportunists who would betray their principles at the drop of a hat. Once a Judas, always a Judas!
Most of the senior leaders there were in one way or another "political frogs", led by Zuraida, a former Parti Keadilan Rakyat (PKR) vice-president and key protagonist of the "Sheraton Move". She quit PKR with Datuk Seri Azmin Ali to join Bersatu and was duly rewarded by being retained as Housing and Local Government Minister.
While in Bersatu, she covertly supported the setting up of PBM, with the hope of becoming the country's first female party president. And for that, she was sacked from Bersatu, but her allegiance to UMNOs caretaker prime minister Datuk Seri Ismail Sabri Yaakob paid off as she was retained as Minister of Plantation Industries and Commodities.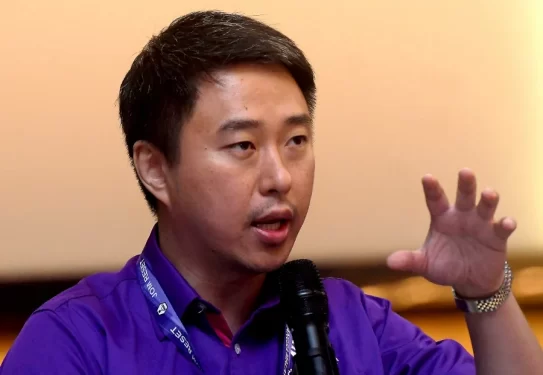 President Sng himself was also a serial party-hopper in Sarawak, his political base. Although he contested and won as an independent in Julau during GE14, he subsequently joined PKR and was even made State Chairman before quitting the party in the aftermath of the "Sheraton Move".
Other MPs who stood under the Pakatan Harapan ticket and joined PBM were Dr Xavier Jayakumar (Hulu Langat), Steven Choong (Tebrau), Edmund Santhara (Segamat), and Mohamedin Ketapi (Lahad Datu).
There are also several ADUNs from PH who hopped over to PBM, including A Sivasubramaniam (Buntong), Paul Yong (Tronoh), Leong Cheok Keng (Malim Nawar), Haniza Mohamed Talha (Lembah Jaya) and Daroyah Alwi (Sementa).
If these leaders were willing to betray the mandate of voters who put them in high office by switching political allegiance, it'd be naive to think that they would not do the same to their fellow lawmakers to satisfy their lust for power.
And now, the likes of Zuraida are being beaten at their own treacherous game. If Sng's claims of still being the PBM president holds, there's a likelihood that he would not sign the letter to anoint Zuraida and her ilk as the party's candidates for GE15. 
This leaves people like Zuraida possibly unable to stand as a candidate in the very party whose genesis is linked to her. And she may have to stand as an independent. But whichever way it goes, her fate in the polls is sealed – voters will teach her and her ilk a painful lesson they will never forget! – Oct 31, 2022
Sajahan Kamaruddin,
Gombak
The views expressed are solely of the author and do not necessarily reflect those of Focus Malaysia.
Main photo credit: NST