A RIGHTS group has called the government "hypocritical and insincere" for praising compliments on Tan Sri Michelle Yeoh's Oscar win for best actress for the movie "Everything, Everywhere, All at Once" amid an ongoing probe into a locally-produced film.
Lawyers for Liberty (LFL) director Zaid Malek was referring to the police investigation into the controversial indie film "Mentega Terbang".
"It is hypocritical, insincere and contradictory for government leaders and FINAS (National Film Development Corporation Malaysia) to sing praises for Michelle Yeoh's win while hardworking local film producers and actors are subjected to harassment and criminal investigations over the content of their film," he said in a statement.
"Are [Datuk Seri] Anwar Ibrahim, Fahmi Fadzil and other leaders not aware that in Malaysia, Michelle Yeoh's movie would have led to a criminal investigation for 'offending sentiments' or 'breach of religious sensitivity' due to the LGBT themes in it?"
Zaid said Yeoh herself would likely have been hauled up for police questioning as is now being done to the "Mentega Terbang" actors.
Calling it "distasteful and ironic" for the government to now ride on the coattails of Yeoh's Oscar win, Zaid further questioned if the government will now withdraw or repent their repressive actions against locally-produced movies such as "Mentega Terbang" and "Pulau".
"Will they at least now stop kowtowing to the moral policing of zealots and give our film producers the artistic freedom to create great movies?" he asked.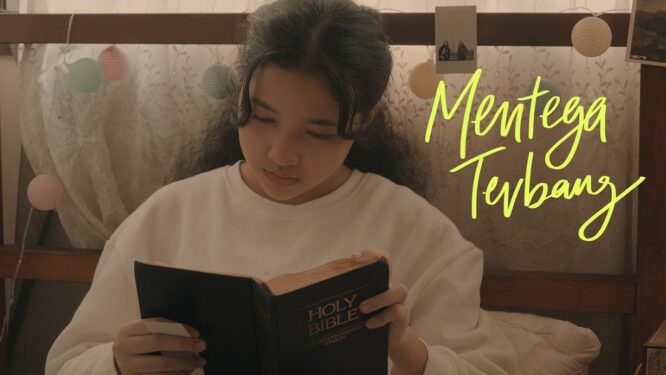 Yesterday Anwar joined a host of politicians including Communications and Digital Minister Fahmi Fadzil and Youth and Sports Minister Hannah Yeoh in congratulating the Ipoh-born actress for her Oscar victory, with the prime minister expressing hope that it would spur the local entertainment industry.
Zaid said while ministers like Fahmi are promising to improve the country's national film policy, such statements ring hollow when "a film like 'Mentega Terbang' that tries to explore heavier and mature themes are subjected to criminal investigations and condemnations from government agencies to appease the vocal conservatives".
"Local filmmakers and producers have long been shackled by the excessive censorship that the previous governments have imposed on them, and the supposedly reformist government led by Pakatan Harapan have shown that they are no different," he added.
Last week, police recorded the statements of the director and one of the actors involved in "Mentega Terbang". Zaid is representing the duo, Khairi Anwar Jailani and actor Arjun Thanaraju.
The case is being investigated under Section 298A of the Penal Code for causing disharmony, Section 505(b) of the Penal Code for statements that lead to public alarm and distress, and Section 233 of the Communications and Multimedia Act (CMA) 1998 for improper use of network facilities.
"Mentega Terbang", which touches on the differences and similarities of the major religions in Malaysia, has drawn criticism from the public as well as artistes.
The movie, which had been available online since 2021, was recently taken down from video-streaming platform Viu. – March 14, 2023
Main pic credit: Bernama