IF anything that netizen, R. J. Hanim said holds water, Malaysia is doomed if it comes under the rule of PAS. PAS' brand of Islam would certainly not go well with activist lawyer, Siti Kasim and others like Hanim, who is apparently a Malay Muslim.
Commenting on Siti's tweet post, Hanim wrote: "3/4 jeans and t-shirts are my usual. Sederhana (Moderate). I'll be damned the day Malaysian give away Malaysia to Pas. Every vote counts, PLEASE."
Siti herself took to Tweeter to rue about PAS rule in Kelantan, envisaging what will happen to Malaysia if PAS is given the chance to run the country.
For tropical climates like Malaysia, a t-shirt and a short pant is the norm for most Malaysians especially during the heatwave, hence the action by the little Napoleons will not only cause foreign and local tourists to shun Kelantan but also make voters pissed off at considering Perikatan Nasional (PN) at the poll booths.
With the state elections coming in just a few weeks from now, the Kelantan state government would have to think seriously about revoking the compound immediately and apologise to all Malaysians; otherwise, PAS and its coalition partners Bersatu and Gerakan would have a lot of explanation to do in the lead up to state elections by August.
This issue will certainly become a key sore point by both Pakatan Harapan (PH) and Barisan Nasional (BN) to portray PAS as a self-styled "Taliban" that Malaysians should totally reject.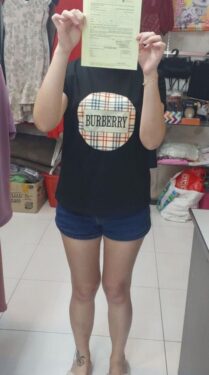 It will not only cause the "offender" in this "indecent dressing" offence, Lee Mei Har, to ditch PAS, but many around the country would not have much confidence in the way how PAS runs the country under its green flag.
Although not directly linked to PAS, other video clips have gone viral showing how certain individuals at government agencies wasted their productive hours to "police" members of the public who were allegedly dressed indecently.
These videos had irked members of the public and distracted the new ministers from their core duties in the first month since taking over Putrajaya.
As it is, PAS president Tan Sri Abdul Hadi Awang has already courted a number of controversies when he made sensitive remarks against the non-Malays and non-Muslims in the country. In a video which went viral, Hadi was caught making remarks that the East Malaysians are still wearing loincloths.
Kelantan, being already one of the poorest states in Malaysia, has over the decades come under the administration of PAS. To date, it has a number of perennial issues that the state government failed to solve, despite being part of the Federal government for a few years after Sheraton move in 2020.
This includes what is popularly known to many Malaysians now as Air Kelate". Jokes are rife these days with people ordering "Air Kelate Kurang Manis" when what they mean is teh tarik with less condensed milk.
The water woes has existed for a long time and only recently, Prime Minister Datuk Seri Anwar Ibrahim visited the state and allocated a total of RM1.5 bil to help solve its water woes. Water is a state matter.
Instead of focusing on the non-essentials which is a waste of time and resources, both the local and state authorities should solve the main issues affecting the people of Kelantan.
Under Section 34(2)(b) of its Business and Industrial Trade By-Laws passed in 2019, Lee had received a summons for wearing "indecent clothes" on June 25, issued by one Noor Azlina Mohammad, an enforcement assistant at Kota Bharu Municipal Council (MPKB).
It stated that the non-Muslim business owners and their non-Muslim employees must wear decent clothes in their premises. – June 26, 2023