PERAK-headquartered YNH Property Bhd has disclosed that its directors, management and shareholders have come under attack by a series of 'fake news' followed by criminal intimidation.
The developer which has its origin in Sitiawan, Perak claimed that certain 'news' portals and websites which are of dubious origin have been publishing a series of articles containing serious allegations, accusations and inference against the company and its directors, management and shareholders.
"These articles contain defamatory and false representations and statements, and have deliberately distorted the information presented so as to inflict serious damage and harm to our operations," revealed YNH Property in a statement.
"We also note that there are elements of criminal intimidation related to the said fake news as there were threats of more fake news if a certain amount of money is not paid."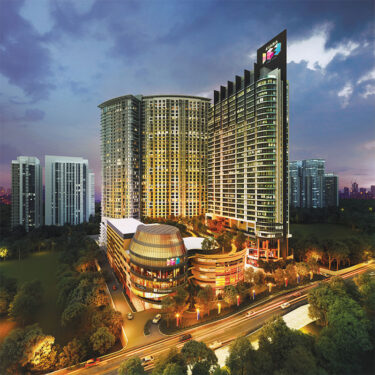 The company has lodged police reports in relation to the criminal intimidation and malicious articles with complaints also extended to the regulatory authorities including the Malaysian Communications and Multimedia Commission (MCMC).
"We hope that the authorities will investigate this matter quickly and take the necessary action to safeguard the interest of our shareholders and stakeholders," noted YNH Property. "We will also be seeking legal advice on the matter and will take legal action where necessary to protect the company and our stakeholders."
Added the property developer: "We strongly condemn the use of fake news and criminal intimidation to undermine the reputation of the company and our stakeholders and will not be intimidated by such criminal tactics employed against us.
"The company is committed to pursue the matter to its finality and will use all available means to protect the interests of the company and our stakeholders. We advise the public to visit our website www.ynhb.com.my to verify any matters that are related to the company and not be misled by any fake news."
At 3.02pm, YNH Property was untraded at RM4.70 with a market capitalisation of RM2.49 bil. – Feb 21, 2023