MAIN Market-listed tourism-related property developer Yong Tai Bhd has turned profitable in its 2Q FY6/2023 ended Dec 31, 2022 with a modest net profit of RM1.56 mil from a colossal net loss of RM84.24 mil in the corresponding quarter a year ago.
For the said quarter, the group's property development segment saw a strong improvement due to the contributions from improved sales of completed units and on-going development projects. Aside from that, its earnings recovery was also partly due to the absence of impairment loss which was recognised in the preceding year.
Moreover, Yong Tai's property investment division also started to recognise revenue which consists of rental income and share of ticket sales through collaboration with local show producers and artists who showcased their art and cultural shows, musicals and concerts at Encore Melaka.
The improved performance was also in line with a 70% year-on-year (yoy) surge in the group's revenue to RM29.2 mil in its 2Q FY6/2023 ended Dec 31, 2022 from RM17.18 mil a year ago.
"We are pleased to report that our turnaround plan is producing positive results after the severe disruptions from the COVID-19 pandemic over the last two years," commented Yong Tai's CEO and executive director Datuk Wira Boo Kuang Loon.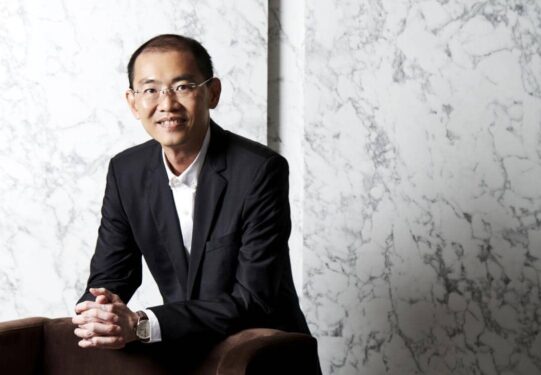 Altogether, Yong Tai churned out a a net profit of RM3.37 mil for the IH FY6/2023 financial period as opposed to a net loss of -RM89.8 in 1H FY6/2022 mil while its revenue also more than tripled to RM78.59 mil for the period under review from RM22.04 mil previously.
Boo is also excited with Yong Tai's prospect moving forward given the group has already managed to secure an additional property sale of RM91 mil. The improved sales came from the group's focus on selling completed units as well as on-going development projects.
"Our Amber Cove serviced apartments were completed by October last year ahead of our contractual period. We can now focus on completing the Impression U-Thant where we are targeting to deliver vacant possession by 2H 2023," he projected.
Aside from the progress of its property development business, Yong Tai is also looking to drive recovery of its property investment division by riding on recovery of the tourism industry.
The expected pent-up demand from the post-pandemic recovery of the tourism industry is expected to boost the group's earnings for its Encore Melaka asset and the opening of its business luxury hotel Courtyard by Marriott Melaka come 2Q 2023.
Elsewhere, Boo foresees Yong Tai working with various local and international show producers on events or shows at Encore Melaka which could boost earnings through rental income and potential ancillary income from merchandise sales, accommodation and broadcasting revenue.
He added that the group will collaborate with other parties in delivering immersive and interactive art and technology exhibitions at Encore Melaka to maximise the utilisation of its theatre.
At the close of today's mid-day trading, Yong Tai was up 0.5 sen or 2.56% to 20 sen with 590,700 shares traded, thus valuing the company at RM76 mil. – March 2, 2023