HAVING checked the Parliament Hansard as requested by Kapar MP Dr Halimah Ali, retired former DAP supremo Lim Kit Siang has deduced that the PAS central committee member should apologise for her careless and irresponsible speech in the Dwwan Rakyat on Feb 14.
Although she did not say that Menu Rahmah can cause cancer, Dr Halimah did imply that meals served under the menu targetting the B40 group could cause cancer, autoimmune disease or autism, according to the veteran lawmaker who turned 82 yesterday (Feb 20).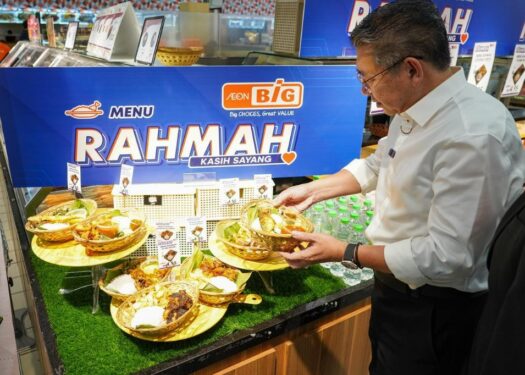 "This is a most careless and irresponsible way of speaking – whether in Parliament or outside – especially for an MP with her professional background (as a medical practitioner)," chided Kit Siang in his latest blog.
"Halimah must apologise and not continue to speak in such a careless and irresponsible manner if she is to regain her credibility."
In the lighter vein, the former Iskandar Puteri MP considered Halimah's infraction as "relatively minor compared to the major lapses of other PAS leaders and MPs" such as with regard to the "Himpunan Pemuda Islam Terengganu" (HIMPIT) gathering organised by the Terengganu PAS Youth over the weekend.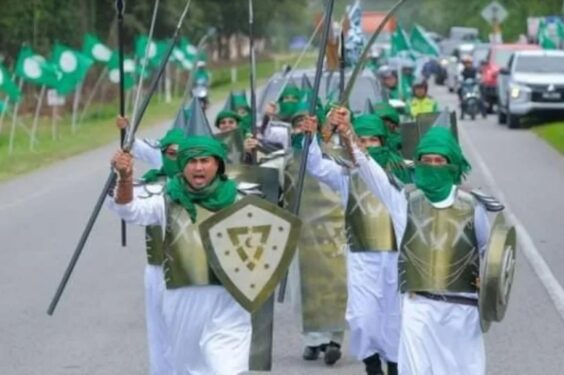 "(The event entails) PAS members marching in the streets of Terengganu with replicas of medieval weapons and armour in a provocative display of their extreme leanings or the fitnah (slander) of PAS leaders, including its president Tan Sri Abdul Hadi Awang who had not been able to substantiate his allegation that DAP is promoting Islamophobia after more than 14 weeks," noted Kit Siang.
"It would appear that the PAS president is not aware that fitnah is forbidden in Islam for Hadi has gone further to equate corruption with charity."
The longest-serving Opposition leader in the Dewan Rakyat also concurred with DAP's Buntong assemblyperson Thulsi Manogaran that PAS leaders under Hadi are "void of dignity, principles and responsibility".
Thulsi was referring to the apology of the Perak PAS leader Razaman Zakaria to Prime Minister (PM) Datuk Seri Anwar Ibrahim for carrying out the LGBT (lesbian, gay, bisexual, and transgender) agenda – and the apology of Razman's son, Ri'faat Razman, who later said his father only apologised to protect the PM's good name.
"This is not the PAS of Datuk Fadzil Noor or Datuk Nik Abdul Aziz Nik Mat (former PAS leaders who are held in high esteem even after their demise). Will PAS join in the national battle against the divisive and toxic politics of lies, falsehoods, fake news, race and religion in the era of information and social media?" asked Kit Siang.
"Will PAS leaders agree that politics should be based on honesty, principles and integrity as opposed to the creation of lies, fake news and disinformation? This does not seem likely as a PAS leader has described criticism of the provocative martial parade in Terengganu as a form of Islamophobia." – Feb 21, 2023