FORMER prime minister (PM) Tun Dr Mahathir Mohamad is set to be the guest speaker on Sunday (March 19) at an event called the 'Malay Proclamation' organised by Sekretariat Tanah Air. 
The event is reminiscent of the Malay Dignity Congress which he attended while he was the PM leading the Pakatan Harapan (PH) government in 2019.
During the conference in October 2019, Dr Mahathir was surrounded by UMNO and PAS leaders, and later said he felt like he was floating because everyone loved him. 
Little did he know that he would be deposed as PM a few months later by 'frogs' from the PKR and his party Bersatu, who joined UMNO and PAS to form the backdoor government.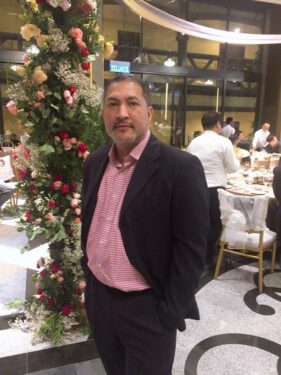 Losing his voice in Parliament after a massive drubbing by the Perikatan Nasional (PN) in 15th General Election where he lost his deposit, Dr Mahathir is now the target of the well-articulated 'mysterious' voice who always speaks up against oppression Imraz Ikhbal.
In a note to promote his participation at tomorrow's event, Dr Mahathir said the Malays face the possibility of losing power in their own country. He accused the Malay leaders of the current government of not giving priority to the problems faced by the Malays "because it will be defined as racism."
And for that matter, he added, it is time – like in 2019 – to work together to fight for the survival of the nation and homeland. 
Since his downfall as PM, Dr Mahathir has failed to garner Malay support with his new party Pejuang which was completely trashed across the nation in the last GE15.
Today he is a member of one of the tiniest Malay parties in the country, a party with apparent insignificant support from the public.
Nevertheless, observers and commentators are dumbfounded at his sudden realisation that he has to defend the Malays.
Blasting Dr Mahathir, Imraz noted the latter does not consider the work done by PM Datuk Seri Anwar Ibrahim as legitimate because the latter serves all the races in the country. 
Meanwhile, Dr Mahathir is of the opinion that a government should serve the Malays as a priority and dismisses the unity government for helping all Malaysians. 
The commentator said the country is run by Malays, the police, the judiciary and the civil service are all run by Malays and the PM and Deputy PMs are all Malay Muslims. He also added that Dr Mahathir has only one aim, to create more cronies and a few rich Malays.
"You feel Malays are stupid," he questioned Mahathir and pokes fun at him saying the Langkawi voters dumped the latter because they do not want his racist agenda. — March 18, 2023