BOTH the UMNO president Datuk Seri Ahmad Zahid Hamidi and his PAS counterpart Tan Sri Hadi Awang have made the worst and the second worst political statement of the year respectively.
Zahid said that the Barisan Nasional is prepared to wade through floods if the 15th General Election (GE15) is held during the monsoon season.
This shows how irresponsible UMNO and BN have become – they are not interested in the welfare of the people during floods and heavy rains but only in the holding of the GE15 to get the "court cluster" within the UMNO leadership to escape jail sentences for corruption offences.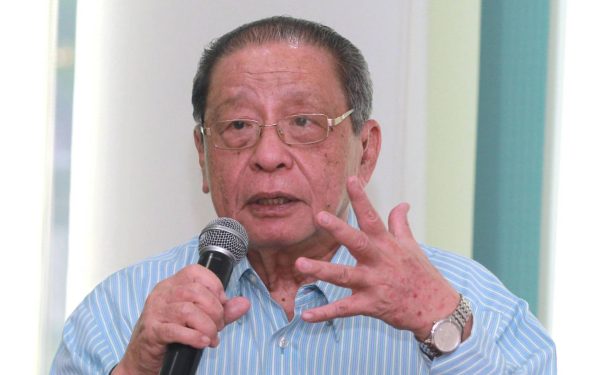 Past were the times when the monsoon season was a taboo period for the holding of a general election – but that was the time when the people's welfare still mattered as compared to the welfare of political leaders.
The PAS president's statements that many of the Pakatan Harapan (PH) leaders are "non-believers and immoral" – that PH openly took in bribe givers and bribe takers when it contested in the 14th General Election (GE14) in 2018 – and that non-Muslims and non-Bumiputeras are the "root of corruption", have certainly removed him from the pale of acceptable leaders of plural Malaysia.
It is particularly galling that Muslim leaders in a plural nation like Malaysia should be making such irrational, extremist and bigoted statement\s when there is growing tolerance, freedom and liberalisation in the Middle East and key Islamic nations.
No wonder Hadi is banned from Saudi Arabia and other OIC (Organisation of Islamic Cooperation) nations although he is the Prime Minister's Special Envoy to the Middle East with Ministerial rank!
Is this the reason why instead of topping the OIC list in the Transparency International Corruption Perception list, we have lost out to five OIC countries and likely  to lose out to more OIC countries unless we show more seriousness in the fight against corruption?
The country is facing a harsh political climate when political leaders are openly obsessed about their personal interests or are prepared to resort to provocative lies and falsehoods to protect their political interests. – Sept 19, 2022
Veteran lawmaker and DAP supremo Lim Kit Siang is the MP for Iskandar Puteri.
The views expressed are solely of the author and do not necessarily reflect those of Focus Malaysia.