BARISAN Nasional (BN) chairman Datuk Seri Ahmad Zahid Hamidi has debunked that it is never a myth that the coalition brings about "stability and prosperity" at all times and wherever it administers.
The UMNO president said this is not a fabrication or political populism because BN has proven its mettle in Melaka after the state election in November 2021.
Recall that snap election of was called prematurely following a political crisis whereby four members of the state assembly who had previously supported incumbent menteri besar Datuk Seri Sulaiman Md Ali announced the loss of confidence and withdrawal of their support for him on Oct 4, 2021.
BN won by a landslide margin of 21 seats, hence garnering a two-thirds majority while Pakatan Harapan (PH) suffered a major defeat, winning just five seats with PKR losing all its contested seats. Perikatan Nasional (PN) won two seats.
"This was once again proven true in Johor after BN returned to dominate the state administration in March 2022," the Bagan Datuk MP penned is his latest Facebook post.
"Upon returning to BN's rule. Johor has recorded the highest investment in the country. A total of RM60.9 bil in investment was generated, the highest ever recorded in the state compared to RM24.5 bil in 2019."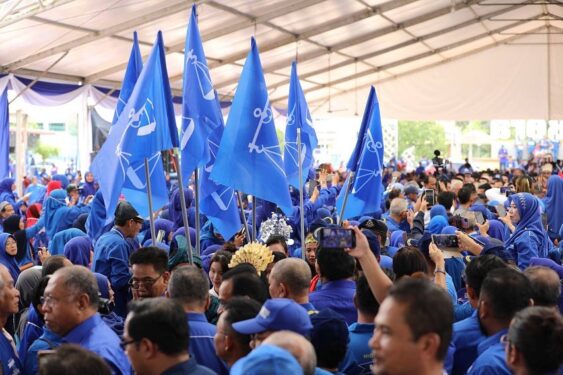 Following its domination by the BN Government once again, Melaka was ranked fifth in investment for the manufacturing sector, according to Zahid.
"Numerous investments in the state have created so many job opportunities for the people of Melaka," revealed the BN chairman.
"Melaka's economy is developing positively with its GDP (gross domestic product) recording a growth of 2.9% as of March this year. Meanwhile, unemployment rate in the state which was the second lowest (in the country) is evident of the administrative capability of the state government."
Elsewhere, Zahid said Pahang which is also under the BN rule has succeeded in reducing the state's debt from RM3 bil to RM950 mil.
"So are the successes recorded in other states where BN leads the government. In fact, the majority of the people are longing for BN to return to dominance at the state and federal government level in the 15th General Election (GE15)," he asserted.
"The people long for BN to be dominant again after the misery they endured for 39 months under the PH/PN government."
Moving forward, Zahid emphasised the need to together realising the shortcomings of the previous national poll (GE14) that stemmed from the acts of lying, defamation and false promises.
"We will endeavour to ensure that BN and the rakyat walk on the same path to restore `stability and prosperity' for all," he enthused. "God willing, continuity can be attained with a realistic and effective GE15 BN manifesto. The entire BN election machinery needs to fulfil the hope of the people by going all out to win ensure a victory on Nov 19." – Oct 29, 2022