OVERCROWDING in Malaysian prisons can be resolved if majority of per-trial/remand detainees – many of whom unfortunately are poor and cannot afford bail – are released on bail pending the end of their trial.
Human rights group, Malaysians Against Death Penalty & Torture (MADPET) came up with such suggestion following a revelation by World Prison Brief that about 41.7% of prisoners in Malaysian jails have yet to be tried, convicted and sentenced,
"Denial of bail for serious crimes like murder may be justifiable but statutory denial of bail by laws like for all SOSMA [Security Offences (Special Measures) Act 2012]-listed offences must also end with judges able to decide on bail," MADPET co-founder Charles Hector pointed out in a statement.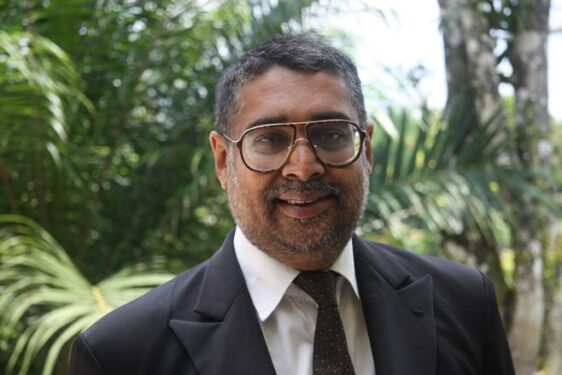 "Lesser offences not resulting in death or grievous bodily harm should be entitled to bail. As per Article 11(1) Universal Declaration of Human Rights, pre-trial detainees/remand prisoners are presumed innocent until proven guilty by the court of law."
On Feb 3, the Malaysian Prison Department disclosed that the inmates in Malaysian prisons   are packed to overflowing with the number of inmates in prisons nationwide exceeding its current maximum capacity of 4,200 by 36% (based on international regulations).
"Measures to reduce congestion will continue with the cooperation of various agencies that will also focus on reducing the number of remand prisoners," the department had said in a statement.
In October 2022, Prison Department director-general Nordin Muhamad revealed that there was a total of 82,539 prison inmates, of which 76,336 were in prison while 6,203 had been placed in the community rehabilitation programmes.
"If there are 75,000 prison inmates, that will mean that about 40% (or 30,000) are those who have yet to be tried, convicted and sentenced," estimated MADPET.
"The rich like the Deputy Prime Minister Datuk Seri Ahmad Zahid Hamidi is out on RM2 mil bail while his criminal trial proceeds, but many poor people simply cannot afford to raise the bail amount, let alone fine sureties willing to post bail sums of thousands of ringgit."
Towards this end, MADPET calls on Malaysia to set up a fund similar to Thailand's "justice fund" which will accord the poor access to monies that can be used for bail so as to prevent them from languishing in prison until the court decides after trial whether they are guilty or otherwise.
In the same light, the movement also calls for an increase of judges and courts "to speedily reduce the pre-trial/remand detainees in prison to at least less than 5% of the total prison inmate population".
The Malaysian government did not provide legal aid for criminal suspects until about 2012 during which the Malaysian Bar filled then gap with its own funding.
Only since 2012 did the government through the National Legal Aid Foundation scheme step to provide financial payments for lawyers providing legal aid for criminal matters.
However, foreigners are generally still excluded, hence they can only still rely on the Malaysian Bar Legal Aid lawyers or lawyers who come in on their own to act pro bono or with minimal fees.
"Maybe, the courts should review the bail amounts and conditions of all pre-trial/remand detainees, and the government should assist even financially to ensure that no innocent person languishes in prison before they are tried, convicted and sentenced," suggested MADPET.
"Even after his conviction, (ex-premier Datuk Seri) Najib (Razak) was allowed out on bail until the end of his final Federal Court appeal." – Feb 8, 2023