THE independence, competency and professionalism of prosecutors in Malaysia has come under scrutiny following the recent acquittal of UMNO president Datuk Seri Ahmad Zahid Hamidi in his high-profile case where he was charged with 40 counts of receiving bribes in connection with the Foreign Visa System (VLN).
In this regard, non-governmental organisation (NGO) Malaysians Against Death Penalty and Torture (MADPET) is calling for reform and laws to safeguard the independence of deputy public prosecutors (DPPs) and criminalise wrongful actions/omissions of prosecutors done intentionally or negligently for the benefit of the accused.
"Before anyone is charged with an offence, prosecutors must verily believe that they have sufficient evidence to present in court to prove guilt beyond a reasonable doubt," MADPET's spokesman Charles Hector who is also a lawyer and social activist pointed out in a statement.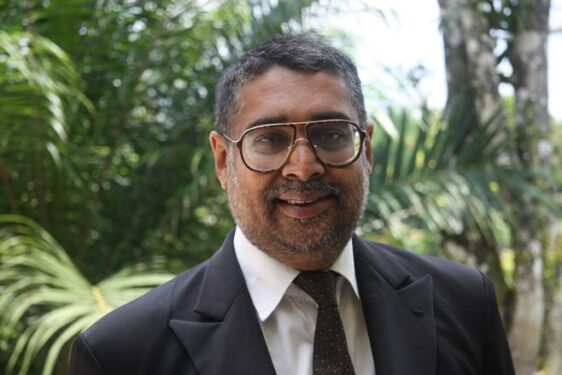 "To not do so may be considered an abuse of power on the part of the prosecution. In any event, at the end of the day, the prosecution still needs to convince the judge or court that the accused is guilty beyond a reasonable doubt, or at the close of the prosecution's case that a prima facie case has been established against the accused."
Recall that in Zahid's case, Shah Alam High Court judge Datuk Mohd Yazid Mustafa ruled that the prosecution failed to produce important witnesses to ascertain the source of funds allegedly paid to the Barisan Nasional (BN) chairman, among others, one witness from Hong Kong named "Nicole Tan".
The businesswoman, according to Yazid, would be able to shed light on the actual source of funds, especially given that all three key prosecution witnesses confirmed that the source of monies paid to the accused did not originate from Ultra Kirana Sdn Bhd (UKSB) which is at the centre of the Bagan Datuk MP's case.
In his more than two-hour judgment, the judge also deemed the trio who were former UKSB directors – Harry Lee Vui Khiun, Wan Quoris Shah Wan Abdul Ghani and David Tan Siong Sun – as unreliable and not credible in ascertaining Zahid's involvement in the case.
"Of concern also is the fact of not calling material witnesses has happened before in cases involving politicians and those allegedly connected to politicians," lamented MADPET. "Similar findings arose in the cases of former Energy and Natural Resources Minister Tan Sri Kasitah Gadam (1999–2004) and business tycoon Tan Sri Eric Chia."
Considering the latest development, MADPET is calling on the following:
The public prosecutor to immediately file an appeal to the Court of Appeal with regard to the decision of the High Court judge to acquit Zahid at the close of the prosecution stage of the trial (instead of granting a discharge not amounting to an acquittal [DNAA]);
An investigation of the DPPs involved in this case to determine whether there was any failure of duty – intentionally or otherwise;
A reform and/or laws to ensure the independence of DPPs handling a particular criminal case, including the freedom from instruction/orders from others, including the Government of the day (in view of public perception that Malaysian laws accord preferential treatment to politicians and/or those with 'connections'); and
The need for Malaysia to review and strengthen the mechanisms to safeguard and ensure the independence of the judiciary, prosecutors and law enforcers. – Sept 25, 2022
Main photo credit: Bernama