FORMER de facto law minister Datuk Zaid Ibrahim has described as jumud – shallow and backward – the tendency of the unity government to belittle Tun Dr Mahathir Mohamad's ideas without enlightening the Malays about its so-called progressive madani policies.
Economically, Zaid took the unity government to task by not being able to offer policies that can ensure long-term sustainable prosperity for the country.
"When the nation does not prosper, the biggest losers are the Malays," contended the Kota Bahru-born legal practitioner who is currently an UMNO member.
"Even Malay-led GLCs (government-linked companies) as well as federal and state agencies are not helping to create wealth for the ordinary people but only to give benefits to their political groups managing the entities. The selfish and greedy elites have consumed the country's economic cake to themselves."
In this regard, Zaid posed five pertinent questions to Prime Minister Datuk Seri Anwar Ibrahim's madani administration:
What economic plans does this government have to offer?
Will the people get out of poverty in 10 years as China was able to do?
Will they get free education as other countries like Finland, Sweden and Norway are able to give?
Will they get truly affordable housing as Singaporeans have?
Will they get public health as good as New Zealand and Australia? Will they get increased wages?
"When the Malays asked for the airport in Kedah, the unity government said 'no'. But yet, they are fully on board when it comes to reclaiming the sea all around Penang at the cost of billions of ringgit," chided Zaid whose law firm Zaid Ibrahim Suflan TH Liew & Partners was appointed to handle the appeal of now incarcerated former premier Datuk Seri Najib Razak three weeks before it was heard by the Federal Court last year.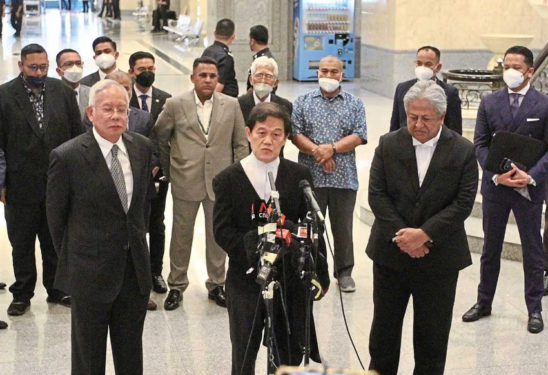 "The unity government can give Sarawak all the oil monies and even the sales tax on petroleum products running into billions. But it won't give half of that to Kelantan. I've been there and there are a lot of Malays!"
He further cautioned the madani government against "pretending you don't understand the fear arising from the economic inequalities the Malays and the poor segments of the population are facing now".
"Most of them are not corrupt and the war on corruption does not interest them. They want the government to create wealth for themselves and their families to share," opined Zaid who was a former Kelantan DAP chairman.
"The reason for the Malay's perceived rejection of the unity government is founded on real concerns as to their economic future. Don't just be dismissive or be content to describe their views as outdated and jumud." – July 4, 2023