VETERAN journalist and blogger Datuk A. Kadir Jasin has taken a swipe at Foreign Minister Datuk Seri Zambry Abdul Kadir who recently waxed lyrical about the popularity of Prime Minister Datuk Seri Anwar Ibrahim's populist approach.
The UMNO minister was reported saying in Bangkok that Anwar's populist approach is the reason he is respected and able to be a crowd-puller on the international stage. This, said Zambry, was apparent especially during Anwar's visits to Indonesia, Brunei and Singapore where he was warmly welcomed by the local people and the Malaysian diaspora.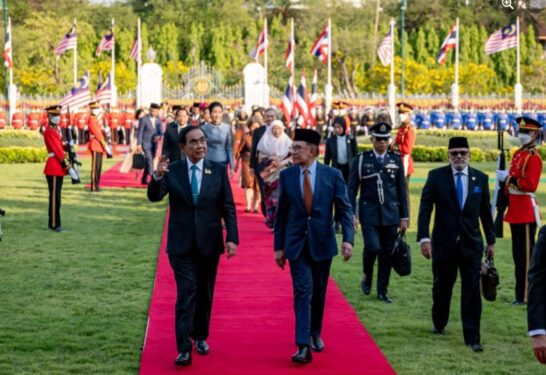 The former Perak Menteri Besar, according to Kadir, also conferred Anwar with the title internationalist and said the latter was adept in Islamic affairs and international relations.
Citing Anwar's recent official visit to Indonesia, Zambry went on to say many came to listen to his speech "because he is held in high esteem by the international community, especially in ASEAN".
"I have no intention of outdoing my old friend Zambry. Instead, I would like to remind him that being popular, agreeable and sweet-lipped alone would not put food on the table for the people," Kadir penned in a recent Facebook post.
"In contemporary understanding, a populist politician is one who strives to appeal to ordinary people who feel that their concerns are disregarded by established elite."
But the former Bersatu supreme council member cautioned that history has shown not every populist leader had succeeded in improving the lot of his or her people.
"In fact, according to an analysis by the Tony Blair Institute, the number of populist leaders around the world has fallen to a 20-year low after a series of victories for progressives and centrists over the past year," shared Kadir.
"The number of people living under populist rule had fallen by 800 million in two years. So, it appears that being a populist doesn't guarantee that a politician will be successful in managing a country and be popular with the people." – Feb 11, 2023