AMID the looming 2023 All England Open in Birmingham from March 14-19, Malaysian badminton fans are hoping for national singles ace Lee Zii Jia (LZJ) and his former Indonesian coach Indra Wijaya to be able to settle their pending differences 'out of court of law' swiftly.
It is understood that if an amicable solution cannot be reached, the 24- year-old Kedah-born shuttler could be staring at a lawsuit worth 24 months of Indra's salary in lieu.
Both parties have been given seven days to find a settlement for an alleged "unfair dismissal" case failing which the matter will be referred to the Industrial Court of Malaysia for a full hearing.
In an exclusive interview with the New Straits Times (NST) sports section, Indra's lawyer Muhammad Yazid Mohamad Salim confirmed that Team LZJ which was represented by Zii Jia's father Lee Chee Hin, his uncle, and lawyer Bryan Soong had met with his client at the Industrial Relations Department (JPP) in Kuala Lumpur yesterday (Feb 23).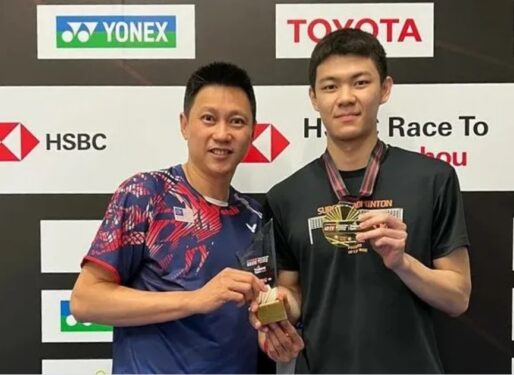 Yazid's partner from Messrs Wan Ahmad Ridzuan & Co, Ahmad Nabilimran Ahmad Halimi, was also present at the meeting.
"JPP officer Nor Asyrin Baharudi who acted as mediator had heard from both parties. She has given them seven days to come up with a settlement or reply (if any)," NST cited Yazid as saying. "Failure to do so will result in the matter being referred for full hearing before a judge at the Industrial Court of Malaysia."
News of Indra who joined the Lee Zii Jia Badminton Club after his contract with the Badminton Association of Malaysia (BAM) ended on March 31 last year initiating a legal action against his former trainee for an alleged breach of contract broke out in late January after he and the independent shuttler parted ways in November 2022.
Zii Jia's sister, Lee Zii Yii, who is also the manager of the world No 4 men's singles, later confirmed that Team LZJ had received a legal letter from the former BAM's singles coach and that the matter was being looked into by their lawyers.
According to the 48-year-old Indra, he had signed a contract with the former 2021 All England champion which runs until 2024. A swift settlement of the Indra-Zii Jia dispute is essential for Zii Jia to overcome a spate of poor form which culminated in a slew of quick exits in recent tournaments.
On a brighter note, Zii Jia has been named LG Electronics Malaysia brand ambassador yesterday (Feb 23), thus boosting his bid to raise funds en route to qualifying for the 2024 Paris Olympics. – Feb 24, 2023