BEER demand in Malaysia is expected to stay resilient in 2H22 driven by continued pent-up demand for out-of-home drinking, return of foreign tourists and the FIFA World Cup craze.
While higher input cost and potential margin contraction remain a concern, they will be cushioned by price hike and various cost control measures, according to Hong Leong Investment Bank (HLIB) Research.
"During Heineken Malaysia Bhd and Carlsberg Brewery Malaysia Bhd's 2Q FY2022 briefings, both brewers pointed out the on-going raw material supply disruptions as a concern in 2H 2022," shared analyst Sam Jun Kit in a brewery sector update.
"To mitigate the impact of rising input cost, Carlsberg has embarked 'premiumisation' and cost innovation while Heineken has implemented revenue management (improving sales mix) together with labour cost management.
"Such measures, coupled with the price hike and better operating leverage, should cushion the higher input cost, thus preserving margins in 2H2022."
HLIB Research observed that Carlsberg and Heineken beers have been priced higher in response to the rising input cost (barley and aluminium).
Despite the price hike, there has not been a significant slowdown in beer demand considering that beer is still the cheapest alcoholic drink in the market with relatively inelastic demand.
"In fact, we think any demand slowdown in 2H 2022 will be offset by two primary catalysts – the return of foreign tourists and FIFA World Cup (which will kick-off in Qatar from Nov 20-Dec 18)," opined the research house.
Despite Malaysia already having the second highest alcohol excise duty in the world, HLIB Research has discounted the risk of an excise duty hike for alcohol drinks in the upcoming Budget 2023 in view of the last excise duty hike in 2016 and the Government's tight financial position.
"However, history suggests that higher excise duty has a rather short-lived financial impact on brewers," revealed the research house.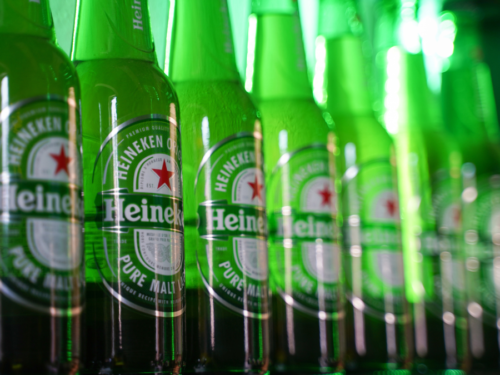 "Taking the 2016 excise duty hike as a reference, the upward price adjustment in beer prices in response to the higher excise duties has caused brewers to record relatively lacklustre earnings.
"Nevertheless, beer sales gradually recovered after consumers adapted to the new pricing after two quarters. Considering that brewers already raised their prices in response to higher input costs, we think brewers might absorb a certain portion of the excise duty in the near term (should a hike is imposed) and pass it to the consumer when sentiment recovers."
All-in-all, HLIB Research reiterated its "overweight" stance on the brewery sector as the recovery trajectory of beer sales remains intact alongside a further boost from the return of foreign tourists and FIFA World Cup.
However, the research house slashed its P/E (price-to-earnings) multipliers for Heineken (from 25 times to 24 times) and Carlsberg (from 27.8 times to 27.3 times) as it recalibrated the five-year mean.
Consequently, the target price of Heineken and Carlsberg's is now lower at RM29.62 (from RM30.85) and RM28.36 (from RM28.88) while their "buy" rating remained intact. – Sept 19, 2022