THE Fourth Industrial Revolution (4IR) will continue to unleash digital technologies that are transforming various aspects of society, economy and everyday life. But, the narrative in the market is one of two things.
First, should businesses adopt technology as a baseline to survive? Or should businesses adopt technology to transform?
There is a lot of push to adopt the 4IR. Mandates from the United Nations (UN) and ASEAN are spelt out. On the home ground, many policies and strategies advocate for businesses to adopt digitalisation as a way to enhance competitiveness.
The COVID-19 pandemic has forced businesses to adapt to digital solutions and remote working, and to get comfortable with technology. The next crisis could come in the form of competition from regional counterparts, another global-scale event, recession or AI (artificial intelligence).
Whatever the crisis is, it is certainly unwise to fall back on yet another round of "wait and see" approach. Changing – in this case adopting a true digital approach – may be the difference between survival and extinction.
An adoption crunch
In the 1990s, we were one of the earliest countries in ASEAN to become an industrial power.  But this would also mean that much of our infrastructure has yet to be replaced with systems that support digitalisation.
It is reported that only 15% to 20% of companies, primarily multinationals (MNCs) have migrated to 4IR. SMEs (small medium enterprises) which are the backbone of the country need to catch up in their digital adoption.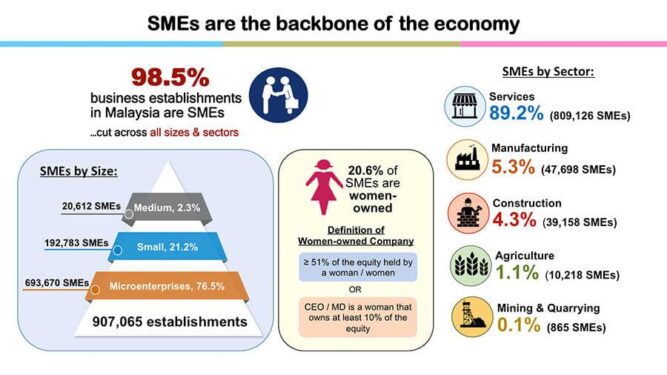 People are a crucial asset in the 4IR adoption. Yet, our workforce for operating robotics has been described as 'scant' by the Asian Robotics Review, citing 75% as semi-skilled, 7% as low-skilled and just 18% as skilled.
The reality is much more complex than the surface conversations of brain drain, talent scarcity, wage stagnation and work-life balance. Without the right competency in our ecosystem, we stand little to no chance to truly transform.
Concerning realities
Technology adoption is closely tied to competency and talent availability. Access to education is access to digital literacy. Children, particularly those attending international schools, may pick up digital literacy very early in their curriculum.
Others, barely or may never touch a laptop until very late on; and when they enter the working world, the gaps, unfortunately, get larger.
Income gaps, in general, lead to societal gaps. The medium strata of the population may have access to high-tech jobs. The problem then is that there are no jobs left for the B40 strata because everything is automated.
This leads to another situation that businesses are not transforming fast enough. Businesses are already having to worry about depending on the current workforce who struggle with the current technology to even think about adopting 4IR.
Bigger corporates may have the agenda but it's harder for them to make it a reality because digitalising huge systems is a gargantuan undertaking. Smaller companies have the ambition and it could be easier for them to put new systems from the get-go. Then again, businesses need people and financial resources. So there are challenges on all fronts.
Leading positives
Adopting technology means a readiness for people and infrastructure to come together. There are inherent challenges and these are pervasive across countries. We should focus on the positives and we do have a good measure of that.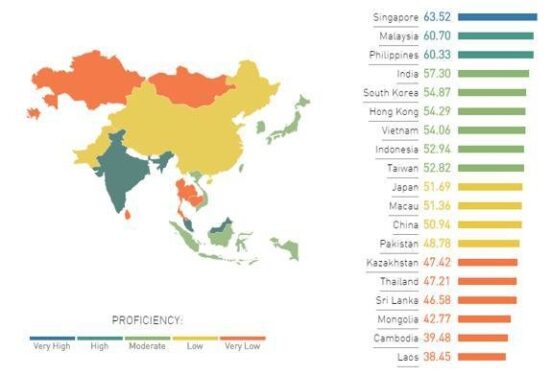 Malaysia is still one of the friendliest when it comes to language and we have one of the highest educated communities within the region.
We may not have the highest number of experts but we have a good number of skilled professionals. Together with our language capability, it gives us a competitive edge especially in the service-based sector as we get infrastructure and other industry sectors up to speed.
The ASEAN Digital Masterplan 2025 outlines strategies and initiatives for the region to become a leading digital community. Our counterparts in Thailand, the Philippines, Vietnam and Indonesia are stepping up to the calling.
On May 15, our government together with the World Economic Forum (WEF) established in Malaysia the first Centre for the Fourth Industrial Revolution (C4IR Malaysia) in the ASEAN region. This is our time to capitalise on our strengths and lead.
Collective efforts
As uncertain as transformation may be – not changing is far worse – as it would mean stagnating while our regional peers strive ahead. There is a need to view gaps objectively if we are to provide solutions.
Putrajaya is obviously committed to enabling businesses to operate better and contribute to national productivity. It is easy to think that more can be done but 4IR is a new and evolving concept.
It requires a collaborative effort to navigate these uncertain times. Baseline or transformational, both are good places to start and any day is just as good a day to move your business forward. – Aug 21, 2023
Teng Chan Leong is CEO of Skribble Me Malaysia Sdn Bhd, a company founded in 2014 which employs a holistic 360° degree approach to help businesses and brands unlock value to drive growth.
 The views expressed are solely of the author and do not necessarily reflect those of Focus Malaysia.
Main pic credit: HP