IT may be a small achievement but at the end of the day, what matters is – to quote renowned philosopher Lao Tzu – "a journey of a thousand miles begin with a single step".
This applies to Main Market-listed HB Global Ltd which has been recognised as Malaysia's Top 100 Sustainable Employer by independent research house Sustainable Employer Research Centre (SERC) with an 89th ranking.
"Over the last two years, the Group has taken proactive measures to ensure the growth of the company will be inclusive and sustainable," commented HB Global's executive director Keh Chuan Yee.
"The COVID-19 pandemic has a severe impact on our community, and we have been among the first to reach out to our communities by ensuing that those affected, especially the B40 households, are supported through our various programmes and initiatives."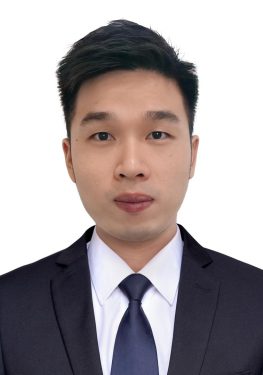 The SERC's research was conducted alongside journalists, academicians, independent researchers and non-government organisations (NGOs). It is an annual ranking on environmental, social and governance (ESG) preparedness of corporate boards of Malaysia's public listed companies which consist of over 900 companies.
Aside from the initiative to help the B40 community, HB Global has also put in place a comprehensive workplace policy that focuses on a safe working environment, quality education and gender equality. 
"We have placed a lot of emphasis on the occupational safety and health (OSH) policy to ensure the safety of all our employees," Kee further noted. "The programme allows the group to identify areas that need improvement when it comes to the safety of our employees."
Aside from that, HB Global also provides training for its employees to upskill their competency levels. 
"We continue to invest in our human capital and support our employee development to meet changing business needs," enthused Keh. 
He also explained that there is no place for discrimination within the workplace. "We strive to create a culture that promotes diversity and equality in the workplace. Having a diverse and inclusive workplace allows us to attract the best talent," rationalised Keh.
"For example, my appointment as the executive director is also a forward-looking decision undertaken by the board to ensure that new ideas from the younger generation drive the company forward." 
From the environment perspective, HB Global recognises that there is an urgent need to shift towards renewable energy. Under the group's policy, there is an emphasis on clean water and a shift towards the usage of clean energy. 
The group is committed to the reduction of water consumption in its production and ensuring that wastewater pollution is reduced. As for energy, HB Global has shifted towards LED and solar power system in its production. 
The latest recognition as the Top 100 Sustainable Employer is a testimony to the board and management's efforts to drive HB Global forward. Under Keh's leadership, the group is confident that fresh insights, enthusiasm and new dynamics will put HB Global in the spotlight among ESG investors. – Nov 30, 2021