SARAWAK's premier Tan Sri Abang Johari Tun Openg welcomes Barisan Nasional (BN) chairman Datuk Seri Zahid Hamidi recommendations on creating three deputy prime minister posts including two from East Malaysia and one from the peninsular should the coalition maintain its Putrajaya hold come the 15th General Election (GE15), however making it clear and firm on the condition that its candidates from Sarawak have a powerful position and not that of protocol. 
"What we need is a position with power, or else it will just be another DPM position with all the protocols which is not what we want," he expressed during a Deepavali open house by lawyer Shankar R.P. Asnani at The King's Curry in Kuching. 
Previously, Ahmad Zahid was reported as saying that Sabah BN and Gabungan Parti Sarawak (GPS) could make a suggestion to caretaker prime minister Datuk Seri Ismail Sabri Yaakob to have a DPM representative in the BN and GPS manifesto for GE15.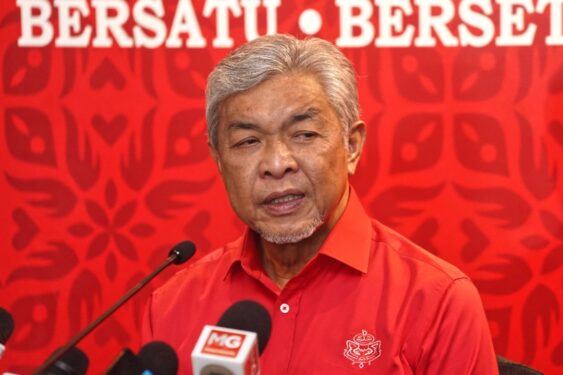 Elaborating further and reiterating his stance, Abang Johari who is also GPS chairman said if these recommendations become a reality, GPS is prepared with its candidate of choice to helm the deputy prime minister position. 
"The candidates are there, they can become DPM anytime, but the most important element is they should have the power, if the Sarawakian DPM does not have any form of power, it means nothing to us. 
"Hence, if it's strictly based on protocol, Sarawakians would rather not have a DPM without any form of power, we want to have a say in governance." he added.
Asked further by Suara Sarawak if GPS will include having a DPM in Putrajaya in its election manifesto, the chief minister denied stating that GPS above all else prioritises the welfare of Sarawakians and the state's development. 
On the other hand, the Opposition coalition is also expected to have two deputy prime ministers from Sabah and Sarawak each should it return to Putrajaya come Nov 19. 
Sarawak is determined to have its representatives in Putrajaya to be of power and influence, it is only fair that East Malaysian states have a position where their voice, recommendations, suggestions and ideas for the country is taken seriously by their counterparts in west Malaysia.
After all, the Sarawak state government has been known for its great governance in managing the state and the people. Never forget that Sarawak, a state rich in resources has contributed so much to the economy of the country overall. – Oct 26, 2022
 Main photo credit: Sarawak Voice