A REPORT on improvements made to the Tasik Chini Biosphere Reserve in Pahang has been completed and is expected to be sent to the United Nations Education, Scientific and Cultural Organisation (UNESCO) soon, ahead of the Sept 30 deadline to do so.  
Energy and Natural Resources Minister Datuk Seri Takiyuddin Hassan said the report would be sent by the Pahang state Government through its Tourism, Culture, Environment, Plantation and Commodities Committee chairman Datuk Seri Mohd Sharkar Shamsudin.  
"I understand that the Pahang Government has already prepared the latest report and will personally send it to the UNESCO office in Paris that handles this matter. 
"We are confident that the UNESCO status of Tasik Chini will not be affected and we will provide the necessary explanation required by them," Takiyuddin told reporters on the sidelines of a tree planting programme at Tasik Chini yesterday (Sept 10), Bernama reported. 
The Kota Bharu MP added that Malaysia has not received a reprimand over the matter nor have there been any violations on the local authority's side.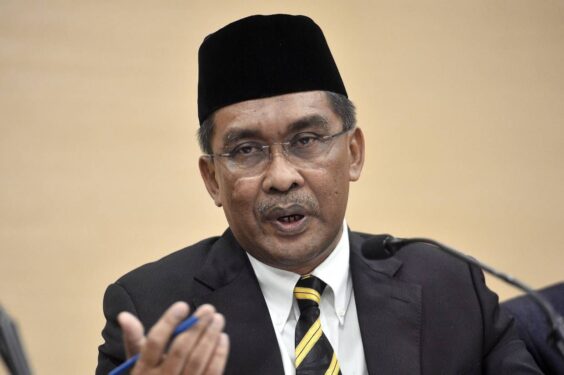 Instead, UNESCO merely "provided recommendations" to implement improvements with the aim of preserving and conserving the Tasik Chini area, including tree planting, increased enforcement and the stopping of mining activities.  
"Therefore, the Government, through (my) ministry and the Forestry Department of Peninsular Malaysia, have taken action to make improvements at Tasik Chini." 
It was previously reported that Malaysia had until the end of the month to justify its plans to nurse Tasik Chini and its surrounding areas back to health – or risk having its biosphere reserve status revoked.  
The status, given by UNESCO in 2009, is aimed at protecting the ecosystem of Pahang lake and its surrounding areas. However, years of "rampant mining and logging" have "poisoned its waters" and "stripped away swathes of natural habitat".  
Tasik Chini also no longer meets the criteria to be part of the World Network of Biosphere Reserves (WNBR), following UNESCO's first periodical review of the lake. 
The review, done every 10 years, attributed this to the reopening of mines in surrounding areas, which resulted in "catastrophic environmental impacts" such as sedimentation, water quality deterioration and river bank degradation.    
"Environmental damages" were also caused by rubber plantations and forest areas being turned into oil palm plantations.  
According to environmentalists on the ground, their repeated warnings about the lake were "repeatedly ignored" by the Pahang state Government.   
However, this all changed after a surprise visit by Pahang Regent Tengku Hassanal Ibrahim Alam Shah to Tasik Chini last year and a subsequent decree that the surrounding forest reserve be expanded and all mining operations ceased.   
Last month, Tengku Hassanal ordered the state Government to "act more aggressively" in rehabilitating Tasik Chini and returning the lake to its former glory. – Sept 11, 2022   
Main photo credit: NST