100 DAYS are around the corner since Pakatan Harapan (PH) formed the unity government. And we already have so many controversial issues popping up around them.
From ministers asking us not to eat chicken and dine in certain restaurants to nepotism being re-defined.
Then we have ministers practically pounding their own team player for touching a raw nerve on the issue of civil servants who are mostly Malays.
Enough of these nonsense that bring no benefit to the ordinary man on the street. We need politicians and parliamentarians who solve real problems on the ground.
The public is getting extremely tired of their utter, ignorant attitude in answering questions from the people who face difficulties every day in the field.
Prime Minister (PM) Datuk Seri Anwar Ibrahim should be concerned more on pushing his men to drive, implement, monitor, and enforce policies that will bring real tangible positive outcomes.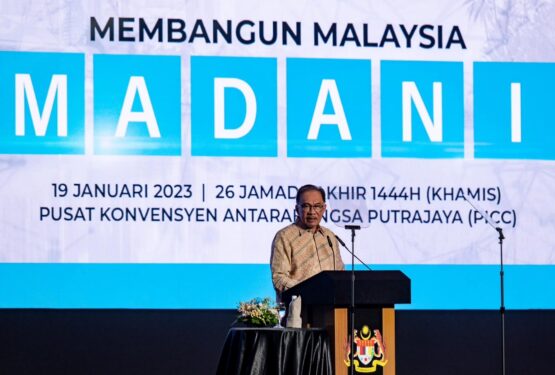 A good example is the extremely exhausted health system facing the country.
His Health Minister should take the bull by its horns and be bold in taking decisions, and not trying to solve the multiple problems with forming task force upon the many task force already in the works.
The problems are not new. There is plenty of information on record that can already be of use in making some speedy short-term decisions.
KPI met?
And yet she coolly went to the UK to meet Malaysian doctors to get their feedback on improving our health system. Was that really necessary – and all on the taxpayers' money?
Anwar says he is satisfied with his cabinet members' performance thus far. But this is not about him being satisfied. It is about making the people satisfied.
Obviously, no captain will say his team player is lousy; he alone must keep in mind that he is the PM because the public voted him.
The public has every right to criticise him or his ministers – and he should set some records straight when they are not so right.
Though rightly said by transport minister Anthony Loke that Pakatan Harapan and its allies in the unity government should not think like the opposition anymore, but that should not be setting a precedent yet again that the government of the day cannot be corrected.
The voters are watching the current government under the microscope, even more so since so much was promised by PH for many decades.
It cannot brush off criticism that easily and neither can it silent the people's right to voice dissatisfaction on their performance.
Buck up very quickly or Anwar may see his government imploding sooner than later. – Feb 13, 2023
Narinder Singh Pal is Parti Warisan's Selangor and Kuala Lumpur communication chief.
The views expressed are solely of the author and do not necessarily reflect those of Focus Malaysia.