LAW and Institutional Reform Minister Datuk Seri Azalina Othman Said is of the view that the apology issued by the caretaker Kedah menteri besar Datuk Seri Muhammad Sanusi Md Nor regarding allegations of insulting the Selangor Sultan Sharafuddin Idris Shah, cannot be considered a final solution as it involves a legal offence.
Azalina explained that while freedom of speech is a constitutional right of every Malaysian citizen under Article 10(1)(a) of the Federal Constitution, this freedom is subject to Article 10(2) to ensure peace and security are preserved.
"Anyone who raises divisive issues disrupts public order and disrespects royal institutions should remember that this is a legal offence and cannot be resolved simply by issuing an apology, as seeking forgiveness is not a legal defence in criminal law.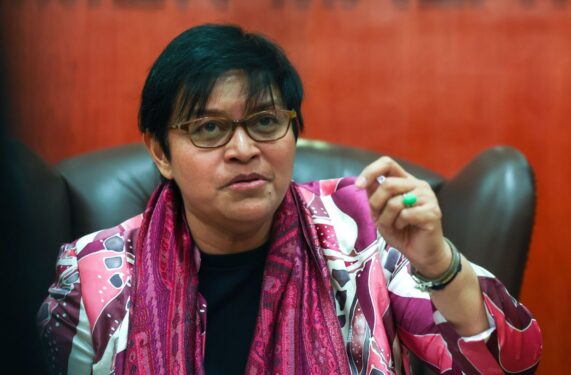 "Let the Royal Malaysia Police be given the freedom to investigate anyone who raises 3R issues that violate any laws without interference from any party," she said in a statement on her Twitter account today.
Sanusi also issued an apology to the Selangor sultan over recent remarks that allegedly insulted the latter. In a statement posted on his official Facebook page, Sanusi said the apology was relayed via a letter sent to the Selangor palace and read by the ruler yesterday (July 14). "As soon as I found out that my speech had been spun (twisted to create a misunderstanding) by agents of Pakatan Harapan/Barisan Nasional, I sent a letter to the sultan of Selangor to explain the context, the real meaning and the scope covered in my speech that was deliberately twisted.   "My letter was preceded by an apology to His Majesty while expressing hope that His Majesty's wrath would not arise on the issues raised from the speech," he added. – July 15, 2023
Main photo credit: The Malaysian Reserve