Letter to editor
I MUST applaud my dear friend and fellow prominent Sarawakian human rights activist Peter John Jaban for calling on the Sarawak state government to properly vet asylum seekers from Palestine to ensure that militant and radical elements are not allowed entry.
Indeed, the Sarawak state government should safeguard its autonomy over immigration control even as Prime Minister (PM) Datuk Seri Anwar Ibrahim continues to show support for Hamas in the on-going Hamas-Israeli conflict.
Jaban speculated that Anwar's continuing support for Hamas "suggests there will be little attempt to properly vet asylum seekers from Palestine" which he believes would carry a risk of entry by radicalised and violent factions.
I'm very pleased that Works Minister Datuk Seri Alexander Nanta Linggi has also voiced his opposition to allowing Palestinian refugees into Sarawak.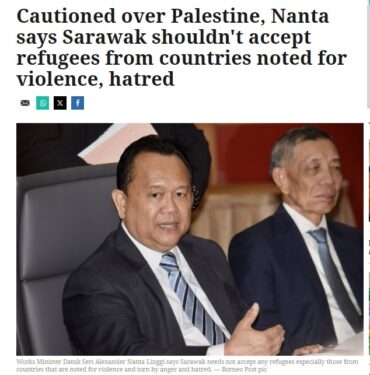 He was quoted by the DayakDaily as saying that "Sarawak does not need to accept any refugees, particularly those from countries known for violence, anger and hatred".
The minister said Sarawak should focus on its socio-economic development, prioritising the needs of its own population.
If the PM is thinking of taking in Palestinian refugees into the country, please don't force Sarawak to accommodate them, too. We don't want refugees in Sarawak, including those from Palestine.
If the PM is thinking of admitting Palestinian refugees into Malaysia, please understand that we DON'T want them in Sarawak.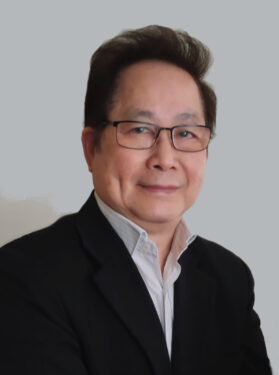 As a Sarawakian, I can say for a fact that we are poles apart on certain issues, particularly those related to religious extremism. No, Sarawak does not want anything to do with wars and conflicts involving terrorists, violence and deaths abroad.
The Middle East conflict has nothing to do with us in Sarawak. Let us not be busybodies and poke our nose into the affairs of others.
The PM has declared to the world that Malaysia supports Hamas when Malaysia should have instead called for a ceasefire at the very beginning.
We are just a small country; we cannot be burdened by refugees. We still have many poor people of our own who need our full attention and care.
I hope the PM gets the message from Sarawakians loud and clear. – Nov 19, 2023
Sarawak-born Australian lawyer Robert Pei is president of Sabah Sarawak Rights Australia New Zealand (SSRANZ).
The views expressed are solely of the author and do not necessarily reflect those of Focus Malaysia.