CONSTRUCTION and engineering outfit Bintai Kinden Corp Bhd is at odds with Kolej Teknologi Islam Melaka Bhd (KTIMB), a public limited company wholly-owned by the Melaka State Government, over accumulated arrears amounting to RM42 mil owed to the group's wholly-owned subsidiary Optimal Property Management Sdn Bhd (OPM).
Recall that in 2016, Optimal Property was awarded a contract by KTIMB to construct and operate a student accommodation building for 7,000 students at Kolej Universiti Islam Melaka (KUIM) which is now known as Universiti Melaka (UNIMEL).
Under the concession agreement of this private finance initiative (PFI), Optimal Property has to – at its own costs – to construct and complete the student accommodation building together with furniture and fittings.
In return, OPM has the concession to operate the student accommodation and is entitled to collect monthly fees and annual maintenance fees.
Bintai Kinden successfully completed the construction of the student accommodation with the certificate of completion and compliance (CCC) obtained for the said building in September 2019.
However, an amount of RM30.18 mil (2021: RM18.06 mil) was included in Bintai Kinden's Annual Report 2022 under trade receivables in relation to the payment owed by KTIMB which has been past due in accordance with the terms of the concession arrangement.
In response to a query, a spokesperson representing Bintai Kinden management of BKCB told FocusM that KTIMB has so far "only paid a small amount" from the agreed monthly fees and annual maintenance fees.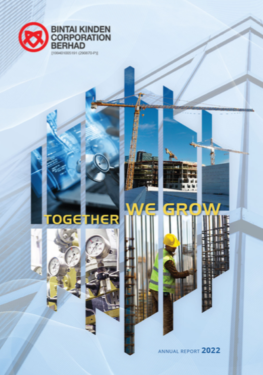 "Based on its contractual obligation to Optimal Property, the amount outstanding to date stands at RM42 mil after deducting the small amount paid earlier," he revealed. "We expect the outstanding arrears to balloon over the coming months as KTIMB is still not fulfilling its monthly obligations."
The spokesman said the arrears have also caused a negative impact to Bintai Kinden's cash flow.
"The group is still continuing to fulfil its financial commitment to a financing institution as an Islamic Term Loan was obtained to part finance the construction cost as well as the operating expenses incurred to maintain the student accommodation," he explained.
"Bintai Kinden has not only fulfilled its obligation under the concession agreement but has also continued to maintain the students' accommodation in good order by utilising its own funds."
Asked by FocusM over the possibility of the students' quality of life and basic amenities being impacted if the arrears are prolonged, the spokesperson said Bintai Kinden as a corporate citizen surely cannot withstand negative cash flow continuously.
"As a progressive PLC (public listed company), the group is also accountable to our shareholders and stakeholders to ensure sustainable value creation," he justified.
"We humbly appeal to the Melaka state government to look into this matter urgently as we wish to resolve the pending issue quickly and amicably in order to safeguard and enhance the quality of education for youths residing in the state."
At the close of today's mid-day trading, Bintai Kinden was unchanged at 9.5 sen with 3.21 million share traded, thus valuing the company at RM81 mil. – Sept 13, 2022