CAHYA Mata Cement Sdn Bhd, a wholly owned subsidiary of conglomerate Cahya Mata Sarawak Bhd (CMS), has partnered Sinoma Industry Engineering (M) Sdn Bhd to undertake a comprehensive study and technical analysis on its plan to construct a new clinker line and optimisation of its existing facilities.
The collaboration with the subsidiary of Tianjin Cement Industry Design and Research Institute (TCDRI) marks a major milestone for Cahya Mata Cement to demonstrate its long-term commitment towards Sarawak's economic development.
It is also in line with Cahya Mata Cement's commitment of substantial investments in expanding its cement capacity and establishing a new clinker line as per the group's announcement on June 27.
The technical assessment and studies undertaken by Sinoma Industry is projected to optimise the manufacturing capabilities at Cahya Mata Cement's existing Mambong Line 1 and to ensure the success in the turnkey project for Clinker Line 2.
"This signing demonstrates our continual commitment towards the development of Sarawak as our business represents an integral and vital part of the construction supply chain," CMS group chairman General Tan Sri (Rtd) Mohd Zahidi Zainuddin pointed out.
"The new Clinker Line 2 will provide us adequate reserve production capacity to materially reduce the risk of supply disruptions, provide additional gateways to nearby export markets and the capability to produce multiple types of cement. Furthermore, this timely expansion would further improve the group's operational efficiency as a whole."
Offering high quality and reliable cement for ready-mix and precast concrete products, Cahya Mata Cement is currently Sarawak's largest cement and clinker manufacturer.
Established in 1974, it began production in 1978 when it operated East Malaysia's first cement grinding plant at the Pending Industrial Estate in Kuching with an aim to support the development of Sarawak's construction and housing industry.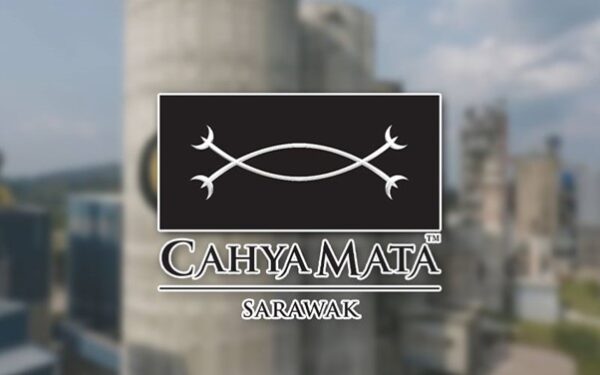 Over the years, Cahya Mata Cement has expanded its facilities to help meet rising demand for cement as Sarawak has undergone rapid development with mega infrastructure projects throughout the state.
The company currently has production and distribution facilities that are strategically located in every major town within Sarawak, including bulk terminals in Sibu and Miri.
This ensures that Sarawak's main economic hubs such as Kuching, Sibu, Bintulu, Miri as well as the emerging markets of Samalaju, Mukah and their vicinities have access to a stable, reliable and sufficient supply of cement to meet their needs.
Meanwhile, TCDRI which is the parent company of Sinoma Industry is China's first large-scale national-level cement industry R&D (research & development) provider and boasts the world's largest cement industry design and research team which puts it in a leading position as an equipment development and technical expertise provider.
At the close of today's trading, CMS was down 1 sen or 0.88% to RM1.13 with 830,600 shares traded, thus valuing the company at RM1.21 bil. – Nov 20, 2023