AT first sight, many motorists in the Federal capital were rejoicing over the fact that caretaker Prime Minister Datuk Seri Ismail Sabri Yaakob has unveiled the reduction of toll rates across six major expressways in the Klang Valley.
To their dismay, however, the six were very much "less visited" expressways in the Klang Valley.
Four of the expressways which will enjoy lower toll rates (their rates have yet to be made known) effective Oct 20 are the Ampang-Kuala Lumpur Elevated Highway (AKLEH), Guthrie Corridor Expressway (GCE), Kemuning-Shah Alam Highway (LKSA), and Kajang Dispersal Link Expressway (SILK).
Two others, the Kajang-Seremban Highway (LEKAS) and Besraya Highway, will see lower toll fares only from Jan 1 next year.
Revealing the toll rate reduction when launching the new Damansara-Shah Alam Elevated Expressway (DASH) yesterday (Oct 13), Ismail Sabri said the toll rate reduction for the first four expressways was made in a Cabinet meeting on May 18 while that for the last two on June 1 prior to the dissolution of Parliament on Oct 10.
While the Government's generosity is lauded, one cannot help to wonder if the Government should have also extended the toll reduction to the "more visited" expressways if it is truly sincere in reducing the burden of high cost of living among Klang Valley folks.
Two of such expressways would be the Damansara-Puchong Expressway (LDP) and SPRINT Expressway. Insofar as the LDP is concerned, motorists who are regular users of the expressway can vouch that a toll reduction – if not an abolishment altogether – is justified given the need to endure massive congestion especially during morning and evening peak hours.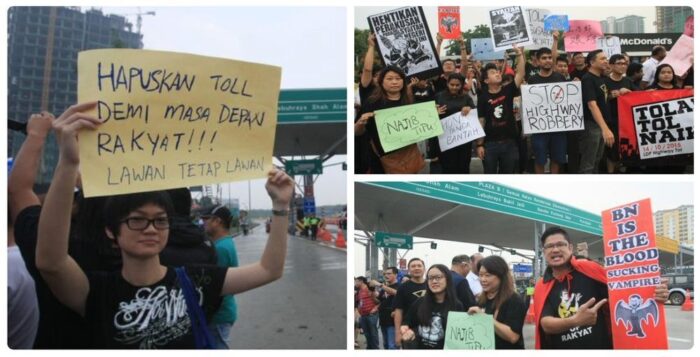 This obviously defies belief as the LDP was conceptualised to alleviate congestion in the city while allowing for greater capacity on the north-south corridor that stretches 40 km from Sri Damansara in the north to Petaling Jaya, Puchong and eventually Putrajaya in the south.
In doing so, the intra-urban expressway is intended to allow travel in, out and within residential areas with easily access across townships in Kepong, Damansara, Bandar Sunway, Subang Jaya, Puchong and Shah Alam.
As a testament of the massive peak hour jam, LDP's concessionaire, Lingkaran Trans Kota Holdings Bhd (LITRAK), had on Jan 10 announced the opening of a stretch of an emergency lane after the Penchala toll plaza heading towards Kepong to the annoyance of motorists who questioned "what if an ambulance attending to an emergency gets stuck in the emergency lane?" – Oct 14, 2022
Main photo image: Bernama