MOST Malaysians, especially those in the cities, probably don't know this but entertainment is very much alive in little, little villages in the country with karaoke venues a very popular source of fun.
The venues are either enclosed, semi-open or open and play a wide variety of choices – from dangdut to popular Malay oldies to Malay rock.
There's also dancing but word is that some clubs got wiser and now focus only on the singing because the dancing means less business for the deejays, who charge an average of RM5 for two songs.
Regulars tell of stories about patrons crossing from Perlis into Kedah and vice-versa to go to their favourite venues.
The distance from Kangar to Kuala Nerang via the old federal road passing through Kodiang and Jitra is almost 67km so you can imagine how strong the attraction is.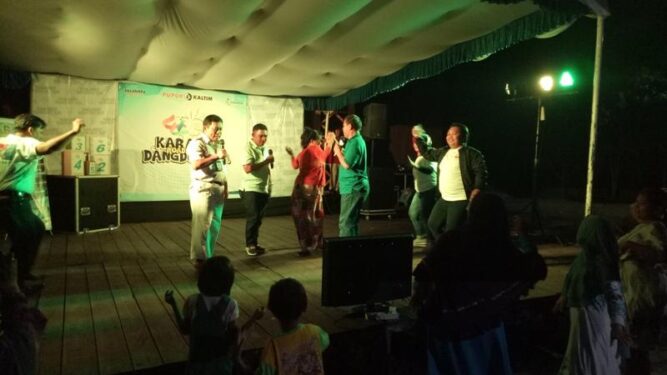 One positive from this cheap, old-school form of entertainment is that you don't hear about fights among patrons with the main reason probably due to the unavailability of alcohol. Without alcohol, there's no intoxication and without intoxication people stay sober and in control of themselves. Simple.
Misunderstandings are unheard of probably because there is no competing for the attentions of hostesses.
One venue that is talked about much is an enclosed club in Sungai Petani. Weekend nights will see many Indonesian factory workers living in nearby company accommodation. Understandably, the music is usually dangdut, Indonesia's music of the masses.
As in most karaoke venues everywhere, there are those who can sing and those who can't.  This is perhaps the worst downside at an open karaoke venue because you have no control over who will be "serenading" you – out of tune and all. And the choice of songs is all up to the singer.
But enjoy they do, oblivious to what others may think of them.
Because of the positives, we can only hope no one in authority will one day think of moral policing and deprive these simple-minded people of their right to clean, harmless entertainment.
Enjois …  Feb 6, 2023
Main pic credit: A scene from Astro Shaw's comedy movie "Manap Karaoke" which was first screened on Astro First's home cinema on May 7, 2020