IT has to be accepted that the softening of the Malaysian palm oil futures in recent times is pretty much expected in view of the weak global stock market that arises from inflation-induced interest rate hikes which have now triggered recessionary concerns.
Although crude palm oil (CPO) prices have come off their peak levels that exceeded RM8,000/metric tonne in March 2022 when the Russia-Ukraine conflict sparked a shortfall in sunflower oil, Kenanga Research has forecast "a still decent" average CPO prices of RM4,500/MT for 2022 and RM4,000/ MT in 2023.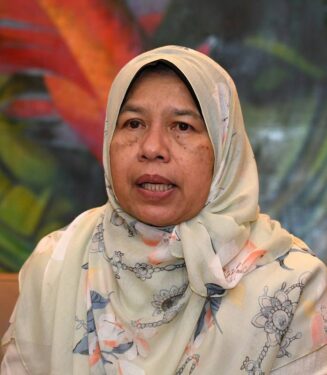 Production costs may be pushed up by rising fertiliser, labour and transportation costs but all-in-all, costs should stay within the RM2,000 to RM2,500 per MT range, translating to still rather healthy upstream margins for the plantation sector.
As it is, both palm oil (circa 35% market share) and soybean oil (circa 25% share) remain the main edible oils in the world market although palm oil production has peaked while the US soybean harvest has just started for 2022.
Therefore, planters – both large corporations and smallholders – must have faith in the golden crop given demand for edible oil has been growing steadily for decades supported by rising population, affluence – and to some extent – more urban lifestyle.
On average, consumption grew 3% year-on-year (yoy) during the recent decade while the 30-year average standing is even higher at 3.6% a year, according to the Kenanga Research report dated Sept 28 which reiterated its "overweight" outlook on the sector.
Long-term prospect in tact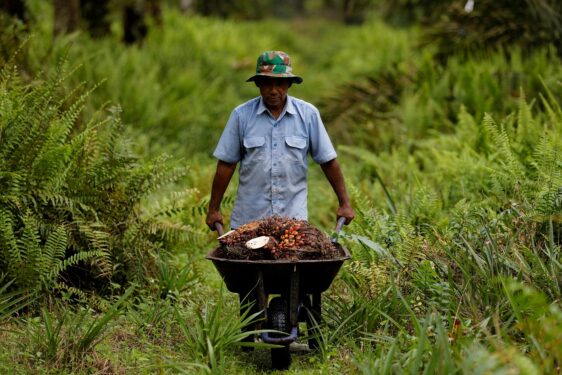 It is inevitable, however, that the negative impact of COVID-19 on economic activities, most notably the hospitality, travel and tourism sectors have weighted down palm oil demands to around 1% y-o-y since 2020.
However, the market report expects a reversion back to 3% growth as the global economy is gradually opening up again.
While concerns have been raised about demand staying subdued or even worsening due to an ensuing global economic slowdown amid hot inflation, rising interest rates and recession fears, such likelihood is only temporary as China which is a major palm oil consumer can be expected to gradually relax its zero-COVID-19 policy that has in a way hindered palm oil consumption and demand.
Most of all, the fundamental demand drivers are food and fuels, essential day-to-day consumables and above all else, Indonesia – the largest user of palm oil and palm biodiesel – has resumed road testing the B40 biodiesel since late July after a five-month delay. Indonesia currently runs a B30 blend with plans to adopt the B40 mix sometime this or next year.
Encouragingly, Malaysia's plantation sector has also progressed with many larger concerns having already embraced the environmental, social and governance (ESG) principles as part of their day-to-day operations.
A testament to the success is that about 16 million MT of palm oil is now Malaysian Sustainable Palm Oil (MSPO)-certified as well as meeting some of the highest ESG standards for agriculture produce worldwide.
As observed by Kenanga Research, the better managed plantation groups are not resting on their laurels but pushing towards even higher palm oil yields of 6 MT per hectare which is about 10 times more efficient than other oil crops.
In the upcoming Budget 2023 which will be tabled on Oct 7, the Ministry of Plantation Industries and Commodities (MPIC) is pushing for a fundamental shift in strategy by focusing on intensive, yield and investment-driven growth in line with the increasing emphasis on sustainability by major producing nations and consuming markets.
Additionally, MPIC has also embarked on "The Global Movement to Champion the Goodness of Palm Oil" campaign to further complement efforts to boost awareness of the quality of the Malaysian palm oil as well as to counter the various misinformation and false allegations levelled at our golden oil. – Oct 3, 2022
Datuk Zuraida Kamaruddin is the Minister of Plantation Industries and Commodities (MPIC).
The views expressed are solely of the author and do not necessarily reflect those of Focus Malaysia.