WHILE the Employment (Amendment) Act 2022 should rightly be supported as it offers more protection for employees, the Government should simultaneously be prepared to soften the impact on employers, said Segambut MP Hannah Yeoh.
She said despite the deferment of the its implementation from Sept 1, 2022 to Jan 1, 2023 as announced by Human Resources Minister Datuk Seri M. Saravanan, the direct impact this amendment has over employers must not be overlooked.
"Even though Malaysia has progressed to the endemic stage, these amendments are burdening Malaysian employers because they are still struggling to cope with the effects of post-COVID-19, the simultaneous implementation of minimum wage, increased cost of living and labour shortage that affects their overall productivity," Yeoh remarked.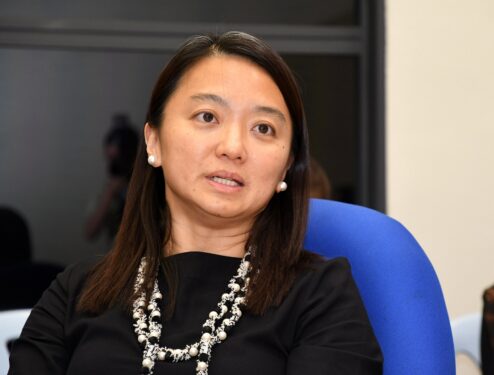 "All these factors have an adverse financial impact on their businesses and the Government should step in and engage with the primary stakeholders – employers – especially entrepreneurs and small and medium enterprises (SMEs) that are managed by women to better understand their plight."
On March 21 the Dewan Rakyat approved the amendments to the Employment Act 1955 including increased maternity leave from 60 to 98 days, paternity leave of 7 days, reducing weekly working hours from 48 hours to 45 hours and the option of flexible working arrangements for employees.
Citing a recent survey from women entrepreneurs who are currently involved in multiple industries, Yeoh pointed out that 78.7% of the respondents own businesses that employ women below the age of 50 while only 68.1% of them are aware of the changes to the maternity and paternity leave.
"Hence, a significant portion of women would be adversely affected and many of them would be at the mercy of this amendment," she elaborated.
"The Budget 2023 which will be tabled on Oct 7 should consider the financial impact borne by employers and I urge the Federal Government to prepare incentives such as the payment of wages for SMEs either entirely or where a majority of employees are women as well as allowances for employers to find replacements for the duration of the said leave."
Yeoh said the Government's assistance in this manner will ensure that this amendment will not unnecessarily discriminate either the mother or father in terms of their maternity or paternity leave without which may cause them to lose their jobs.
"This may in turn encourage employers to hire young women, indirectly supporting their employability," she justified.
"Remember, many of these businesses and companies have only started to recover from the economic hardship brought about by COVID-19, and are in no position to fork out large sums of expenses for their employees when they themselves are struggling to break even.
"If all stakeholders don't come together to have a say in the decision-making, all good deeds from this amendment will only prove fruitless." – Sept 9, 2022
Main pic credit: SPH