"FLAWLESS by nature. Perfect by design. Perfect Ten, the perfect freehold property in prime District 10".
And there you have it. The grand claim brandished within the pages of its impressive and innovative 3D brochure that extols the virtues of this luxe development in the heart of Bukit Timah.
Perfect Ten, by all standards and expectations, is poised to become Singapore's new residential icon and the talk of Bukit Timah town as the tallest new development with distinctive symmetrical towers towering 24 storeys high.
Spanning a generous freehold plot of about 104,531 sq ft in prime District 10, this sanctuary that encapsulates "grandeur, nature and luxury" has surpassed expectations and has been named the Best Luxury Condo Development, Best Luxury Condo Interior Design, and Best Luxury Condo Architectural Design (Highly Commended) at the PropertyGuru Asia Property Awards 2022.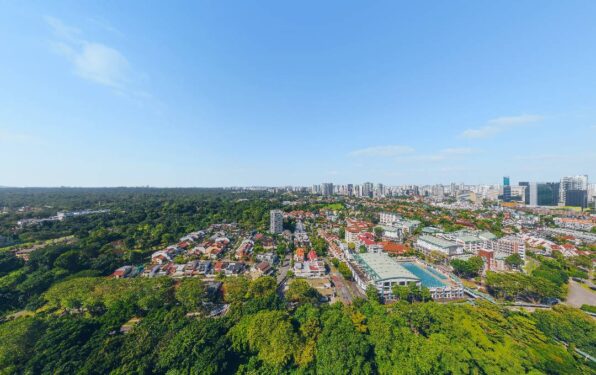 Likened to the Hermes of the property world, Perfect Ten is designed by world-renowned DP Architects. Espousing and inspired by the Japanese concept of Ma (間) which encompass all aspects of life, Perfect Ten represents the perfect pause in time in a perfectly executed orchestra in daily living in which an interval or emptiness in space in that particular moment of time is pivotal to "enabling that fundamental time and space from which life grows".
Rooted in this principle, the iconic set-back towers were precisely angled to ensure discrete privacy from prying eyes. Offering uninterrupted views of the majestic natural surroundings, the long driveway into the development offers that respite and moment of pause away from the hustle and bustle of city life.
Being so near yet far away from the rest of the world, Perfect Ten opens up a world of prestige to the discerning and crème de la crème of society's elite.
Visually aesthetic, the towers invite an aura of prestige complemented by Perfect Ten's purpose-designed facilities and recreation zones. Starting from the majestic 100-metre generous setback from the main road where the 80-metre-long landscaped driveway ushers one to the stunning grand drop-off with a five-metre-high rose gold canopy, each drive to the residence is a cinematic experience to be cherished.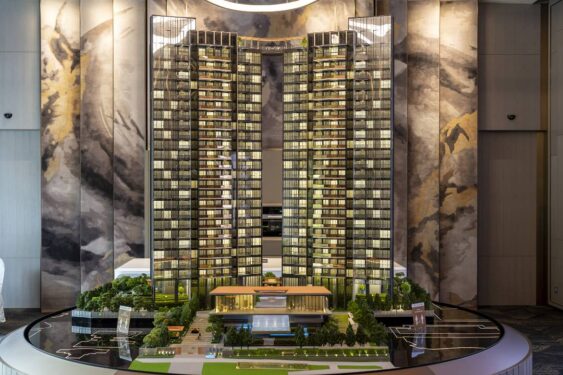 Other eye openers include a bird's eye view of the city skyline made visible from the vantage point of the private "crystal sky" elevator mainly opening up to views of Bukit Timah and the surrounding lush greenery while other units embrace the magnificent cityscape.
Residents will be spoilt for choice as they indulge in elevated indulgences afforded by exclusive and dedicated facilities including the bespoke clubhouse, a 50-metre-long infinity pool and a serene roof garden opening up to views of the surrounding greenery and city.
The freehold development which is easily accessible complemented by superb transport connectivity, is a mere five minutes' drive from Orchard Road and just an eight minutes' stroll to Newton and Stevens MRT stations.
Anglo-Chinese School and Singapore Chinese Girls' School are situated within a 1km radius. Residents can also enjoy unmatched accessibility in Singapore with easy convenience to the Botanic Gardens and prestigious clubs such as The Tanglin Club, The American Club, and Raffles Town Club within just a five-minute drive.
It is no wonder then that demand has been really robust considering the luxe details and convenience in place with Perfect Ten having attracted buyers from not only the Lion City but from overseas – with predominantly Chinese and discerning Malaysian buyers.
Riding on the rise of Singapore's Property Momentum
Launched in December 2021, Perfect Ten has received robust response from buyers with over 81% (187 units) of its total 230 units sold as of Feb 5 this year. In fact, it was the best-selling project in Singapore's District 10 and the Core Central Region (CCR) for the 4Q 2022 period.
To realtor Steven Tan who is CEO of OrangeTee & Tie, Perfect Ten's strong take-up rate was not surprising as Singapore's property market remained resilient in 2022 fuelled by strong fundamentals as seen in its steady household balance sheets, tight Singaporean labour market and sustained income growth which have "propped up housing demand".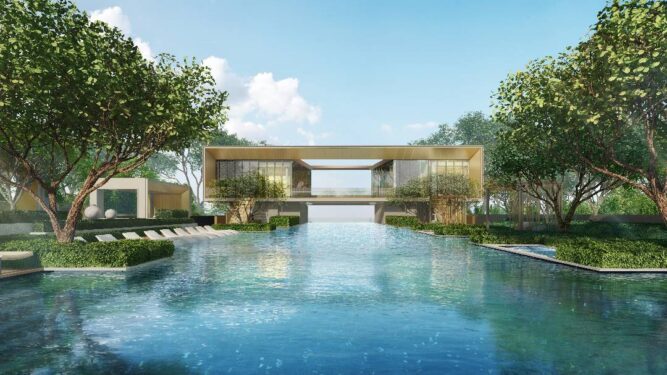 True to form, Perfect Ten is well-received despite the hefty price tag for its units which are priced at around S$3,000 per sq ft (psf) (RM9,930) – with the project achieving its highest price of S$3,576 psf (over RM11,837) for a three-bedroom penthouse unit which was sold at about S$4.58 mil (over RM15.2 mil).
Emerging with flying colours on the back of an unprecedented worldwide pandemic, Singapore's property market has not only remained largely resilient but is set to take the lion's share of luxury property sales in the region.
The reason it has emerged unscathed even by the sheer worldwide shutdown, reasoned Tan, is that the country is seen as a safe haven for property investments due to factors like political stability and a strong currency.
Tan told Focus Malaysia that despite whole industries coming to a complete halt during the long lockdown, property prices in Singapore actually increased at a gradual pace during the COVID-19 pandemic with about 20% of its properties comprising private residences.
In 2022, foreigners made up 4.7% of non-landed private residential property buyers in Singapore while Malaysians emerged as the second largest within the top two property buyer segment by nationality.
Confident that property prices will experience a continued growth trajectory, he shared that his projections of new private residential projects for 2023 indicate that supply remains tight in the luxury segment with a projected 2,624 new units to be launched from 16 projects in the Core Central Region (CCR).
"Up to seven large projects with more than 500 units may be launched next year, up from one major launch in 2022 and four in 2021," he projected. "With more launches, new sales volume is anticipated to rise to between 8,500 and 10,000 units in 2023 while new home prices may rise by 5% to 8% next year."
All of which augur well for the Lion City's roaring property market comeback. – March 3, 2023
Yvonne Yoong is Focus Malaysia' Contributing Property & Lifestyle Editor, seasoned in covering the property beat and other industries.
The views expressed are solely of the author and do not necessarily reflect those of Focus Malaysia.