NIZA Shimi knows it very well that one cannot give birth the next day after the wedding is over. To add to this, Rome was never built in one day, was it?
Yet, she is being too naïve to imagine that any government of the day can transform Malaysia into the country that we all dream for in just nine months.
Even with the elephant gestation period of 22 months under former twice premier Tun Dr Mahathir Mohamad, we were unable to see much progress. Instead, he quietly gave projects worth hundreds of millions to his own children.
We will wait to hear more of this in the coming court case.
It takes time, Ms Niza. Policies need to change. Civil servants need to adjust to the new policies in place. All this takes time – or else – the child will be born pre-mature. Certainly, Niza would not like to see a pre-mature baby being born.
To therefore compare human gestation to the Madani government under Prime Minister Datuk Seri Anwar Ibrahim (PMX) is like saying much more had been achieved during the leadership under two former prime ministers in 33 months with all its Spanish fly and Doraemon jokes.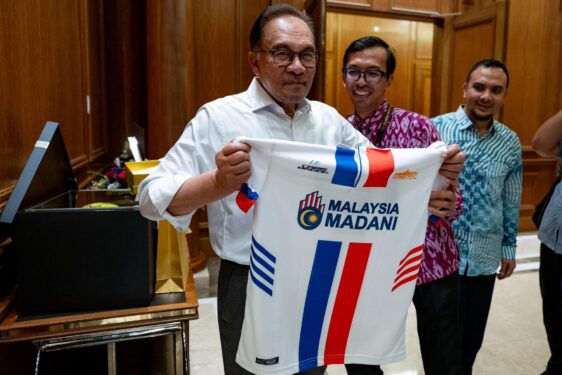 Give Anwar the full term
Yet, most of us civilians allowed the duo – Tan Sri Muhyiddin Yassin and Datuk Seri Ismail Sabri Yaakob – to complete the full term.
This was despite the public anger against Perikatan Nasional (PN) which had its beginnings after the Sheraton Move, allegedly spearheaded by both PAS president Tan Sri Hadi Awang and former PKR deputy president Datuk Seri Mohamed Azmin Ali and backed by Muhyiddin and some recalcitrant UMNO leaders.
In fact, people in the likes of Niza should give PMX and his government the full term to do what need to be done since Muhyiddin had turned down the Yang Di-Pertuan Agong's (YDPA) offer to him to form a unity government with Pakatan Harapan (PH).
Unlike others such as Tan Sri Lim Kit Siang, PMX was in the government for several terms. His final position was as finance minister-cum-deputy prime minister (DPM) when he opposed his then boss Dr Mahathir who wanted to use public funds to bail out his son and the cronies.
Even without watching the biopic movie produced by Zunar now showing on Netflix, Niza would have known from following the news through the years that Anwar would have become the PM.
Instead, all sorts of allegations levelled against him were bizarre. If Anwar were a spy for the US, China and Israel all at the same time, he must be a super spy. Yet, there were many who believed in the lies.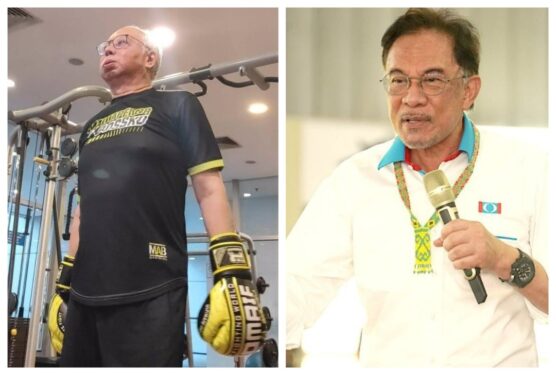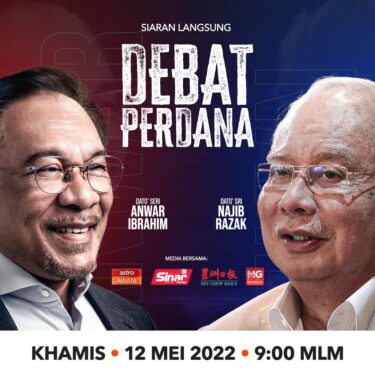 For that reason, PMX was bashed up by a former inspector-general of police (IGP), imprisoned twice, and during this time, we saw how jailed former PM Datuk Seri Najib Abdul Razak committed the biggest scandal in the world in Malaysia.
Is that not enough for Niza to stomach? The country is RM1.5 tril in debts but people's woes – especially those in the B40 income group who are mostly the Bumiputera – were not addressed adequately to lift them up from the poverty cycle.
Even when PAS was in government, both states of Kedah and Kelantan did not receive assistance in terms of allocations to solve the water woes. Now, allocations have been given to all three states, including Sabah.
The question now is whether the money is going to be used fully to solve the water woes? Based on record, former finance minister Tun Daim Zainuddin had handed over a cheque for RM600 mil for Kelantan to solve the water woes. Where did the money go?
I would not go on to respond to Niza's arguments point-by-point, but suffice for me to point out that PN Youth wing's Himpunan Gerakan Selamatkan Malaysia (Movement to Save Malaysia) and a number of websites such as BenarNews are nothing new but mere copycats of what had been done in the past.
If these people want to go on the streets while people across the country are celebrating Malaysia Day, it is their prerogative. But they will have to face the consequences. – Sept 11, 2023
Stephen Ng
Kuala Lumpur
The views expressed are solely of the author and do not necessarily reflect those of Focus Malaysia.
Main pic credit: Nicolas Primola/Shutterstock.com