THE East West One Group (EWOG), Malaysia's largest and most successful planter's scheme operator in terms land bank size, has reiterated its commitment to safeguarding interests of its planters by achieving a mutually beneficial outcome for all stakeholders despite the significant operational challenges faced in recent years.
Through its East West One Planter's Scheme, East West Horizon Planter's Scheme and East West Planter's Scheme 1, EWOG manages an oil palm plantation investment scheme which is approved under the Interest Schemes Act 2016 and governed by the Companies Commission of Malaysia (SSM).
"At EWOG, protecting the interests of our planters remains our top priority. The company has been working tirelessly to navigate through unprecedented challenges from 2020 to 2022 that have impacted our plantation assets," the scheme operator pointed out in a media statement.
"These challenges include the global COVID-19 pandemic, the La Nina weather phenomenon, workforce shortages and escalating operational costs."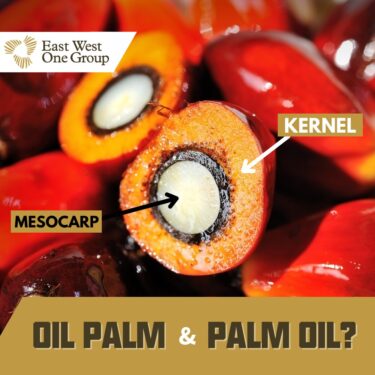 According to EWOG, the impending challenges have strained its resources tremendously, leading to disruptions and affecting its ability to meet its commitments to pay monthly net returns (MNRs) and capital payback(s) upon expiry of the term of the respective planter's agreement.
In recent times, the EWOG team has been working tirelessly to introduce a comprehensive revised rehabilitation and restructuring (R&R) plan with the aim of revitalising its operations, thus ensuring the long-term sustainability of its three planter's schemes and safeguarding the interests of all stakeholders.
"Barring any unforeseen circumstances, we are scheduling for meetings across all three planter's schemes to take place in the first half of January 2024 subject to the finalisation of our R&R Plan, approval from the respective authorities, and the lifting of injunctions which were previously obtained by a minority of planters across the planter's schemes."
The three planters' meetings will prove critical for the continuation of EWOG's efforts to ensure the continuation and sustainability of its managed planter's schemes.
"The development of our revised R&R Plan has been a collaborative effort which incorporates valuable insights and feedback from our planters," noted EWOG.
"This inclusive approach underlines our commitment to transparency and engagement with all our stakeholders. We are optimistic that our planters will lend their support by allowing us to effectively implement the revised R&R plan and lead the company towards a more prosperous future." – Nov 21, 2023