IT'S now the end of the year, many of you are thinking about making an annual budget plan for a brand-new year.  When it comes to budget, do you feel that a budget limits how you can spend?
Some people think otherwise; they feel liberated because they know there is a plan for their money, and they know where they are spending their money.
Having a budget empowers you because you get to plan your finances (based on your money inflow and outflow). There are multiple benefits linked with having a budget such as giving you control over your money, helping you to achieve financial goals, and having financial peace of mind.
Methods of budgeting
Let's go through how to make the best out of your budget. There are few budgeting methods, and your income can be allocated according to the following ways:
50/30/20 ratio: 50% on needs, 30% on wants, 20% on saving and investment;
ICE jar: One-third allocation into Investment, one-third allocation into Commitment and one-third allocation into Expenses; and
DIY your own allocation.
You choose the suitable budgeting method because your budget is tailored to suit your unique situation (your own financial standing, cash flow, family background, risk profile, etc). Budgeting is a path towards achieving what you want financially. So, it's important to set your financial goal before making any budget.
Fundamentally, if you are having bad debt (high interest debt such as credit card and personal loan debts), you want to focus on clearing these debts before investing. Depending on the severity of your situation, different debt management strategies can be used to clear off your debts.
Emergency fund
If you have no bad debt (and you have zero emergency fund), you should focus on building an emergency fund. This emergency fund can come from both your own savings and having adequate insurance coverage.
Emergency fund is to fund emergencies such as retrenchment, car breakdown and others. For those with family, you should have 12 months' worth of expenses as your emergency fund. For instance, if your family spending is RM5,000 per month, you should stash away RM60,000 (RM5,000/month x 12 months) for emergency fund purposes.
If you are currently having RM40,000 for your emergency fund, you can use RM60,000 minus RM40,000 and your shortfall is RM20,000. Assuming that you are able to save RM1,000 per month, you will need 20 months to cover the shortfall in your emergency fund. So, it's important to start saving as soon as possible!
This emergency fund jar is to be separated from your other money jars such as retirement saving jar, vacation jar, child education jar, and others. Many people mixed up their emergency fund with investment and end up having to liquidate investment (at a depressed price) for emergencies.
Insurance is to serve a higher level of emergencies/unfortunate events such as hospitalisation, family income replacement as well as accidents.
Insurance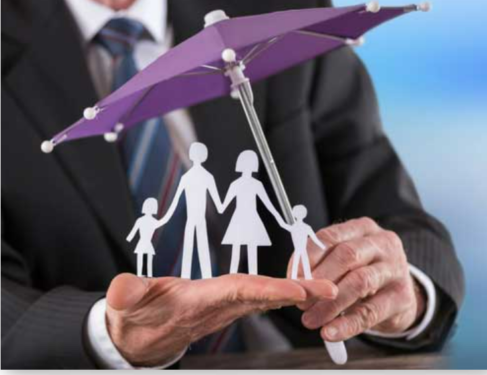 Many people think that they have enough insurance, but in fact, they might be paying enough premium but having insufficient coverage. Depending on your current insurance portfolio, you might be overpaying but remain underinsured or you might be able to save some monthly budget with insurance restructuring.
Next, if you have no bad debts (and you have enough emergency fund and adequate insurance coverage), you can ask yourself what do you want for your family in the coming year? Also, what are the expected so-called big expenditure items?
Family vacation
Planning for new baby
Planning for child's hobby/enrichment class
Festival celebration
Buying a new family car
Buying new house
Income tax payment
Retirement saving
Career switch
If you are planning to buy a new family car, you should first work out the numbers (car price, car down payment, car loan instalment, car maintenance, car insurance, road tax) to see how it affects your overall finances.
With this new car commitment, can you still maintain the same saving and investment ratio, or do you have too many commitments? By asking these questions, you can come up with different plans and strategies (choose an alternative car, increase income or defer car purchase) to reach your goal.
Or maybe you are going to be self-employed (from employment)? If so, then you need to set aside money monthly for income tax purposes. If you are not prepared for it, you might get a shock when receiving a notice to pay a big lump sum of tax!
In short, your family budget begins with an end goal in mind. Think about what you want in the coming years and then work on your budget to reach your goals.
If you are unsure on how to manage your budget, you can reach out to a licensed financial planner for assistance. – Nov 27, 2022
Kuah Soo Yee, CFP, is a licensed financial planner with IPPFA Sdn Bhd. She is also a certified member of Financial Planning Association of Malaysia (FPAM).
The views expressed are solely of the author and do not necessarily reflect those of Focus Malaysia.